Innova Biosciences expands its UK facility
Posted: 25 April 2016 | Victoria White, Digital Content Producer | No comments yet
Innova Biosciences has expanded its UK footprint to enable the company to increase its laboratory space…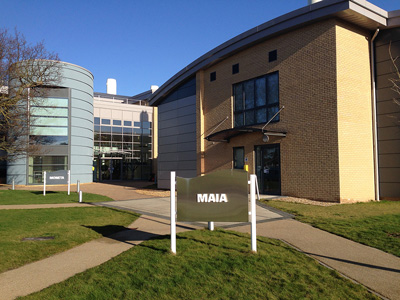 Innova Biosciences has expanded its UK footprint to enable the company to increase its laboratory space.
Innova's sales and marketing teams have moved from the Babraham Research Park to Ashwell Point in Sawston, accommodating another 2500 sq ft of office space to double the company's footprint across the two sites.  The move enables both extra laboratory and office space to allow for further growth as the company continues to expand.
Innova Biosciences, founded in 2002, are experts in easy-to-use, cutting-edge bioconjugation technologies and services, with the flexibility to support scientists from academia through to commercial manufacturing. Products are based on its antibody and protein labeling, nanoparticle, oligonucleotide labeling, and phosphate detection enzyme assay technologies. The move marks the next stage in the Company's development, and comes in response to increasing demand for its products and services.
Commenting on the news, Dr Nick Gee, CEO of Innova Biosciences, said: "Innova has expanded its laboratory space to accommodate the need for increased and continuous development of new products based on our bioconjugation technology, in addition to the custom services offering which has also grown year on year."
All of Innova Biosciences' product ranges and are designed to streamline R&D and manufacturing processes, whilst also reducing overall project costs by cutting costs associated with e.g. material waste, in-house equipment, and staff time, providing increased return on investment compared to traditional methods.