Project to apply crowdsourcing for new treatment approaches for psychiatric diseases
Posted: 23 May 2016 | Victoria White, Digital Content Producer | No comments yet
Boehringer Ingelheim and BioMed X have established a research team that will conduct research to identify new treatment approaches for psychiatric diseases…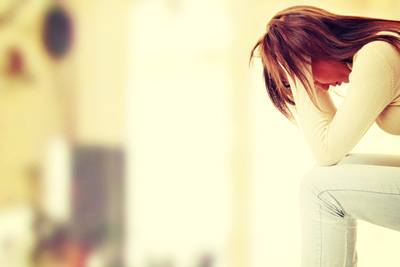 Boehringer Ingelheim and BioMed X have established a new research team of outstanding scientists from around the world that will conduct research to identify novel approaches for the treatment of patients with psychiatric diseases.
The members of this team had submitted the most promising solution approaches in a crowdsourcing competition. According to the World Health Organisation, mental illness remains the leading cause of disability worldwide. At least 450 million people suffer from mental health problems. The global economic burden of mental illness is larger than for cancer, cardiovascular disease or diabetes and continues to grow – with significant health, social and economic consequences. As currently available treatment options leave many patients unsatisfactorily treated, more effective medicines for mental diseases are urgently needed.
Commenting on the new project, Clive R. Wood, Head of Discovery Research of Boehringer Ingelheim, said: "We are excited about applying the innovative approach of crowdsourcing to harness the creativity of the scientific community and combine it with our internal research and development capabilities, to discover the next generation of medicines for patients with psychiatric diseases who currently have insufficient treatment options. Our scientists will work closely with the new team we are establishing with our partner BioMed X, thereby further supporting our ambition to be an innovation leader in psychiatric diseases."
Christian Tidona, founder and Managing Director of BioMed X explained: "With this new neuroscience research group our center is growing to over 60 top researchers from around the world. We are excited about our strong partnership with Boehringer Ingelheim which is driven by scientific excellence and mutual trust."
A brain microcircuit model
The interdisciplinary team will focus on the generation of novel therapeutic approaches for psychiatric diseases by developing a highly integrated brain microcircuit model which includes authentic neuronal and non-neuronal cells and supports functional readouts with sufficient robustness and throughput for drug discovery.
Michal Slezak will head the research team that will be established in the BioMed X Innovation Centre located on the campus of the University of Heidelberg, Germany.
The new crowdsourcing initiative is just one example of the increasing focus Boehringer Ingelheim puts on partnering, constantly seeking new innovative collaboration models to adapt to the needs of its partners and maximise mutual benefit. The research team will be sponsored by Boehringer Ingelheim for two years with the option to extend the funding period up to a total of four years. Further details of the agreement are not disclosed.