Boehringer Ingelheim and Inventiva enter IPF collaboration
Posted: 31 May 2016 | Victoria White, Digital Content Producer | No comments yet
Boehringer Ingelheim and Inventiva have entered a research and drug discovery collaboration with the aim of discovering new IPF treatments…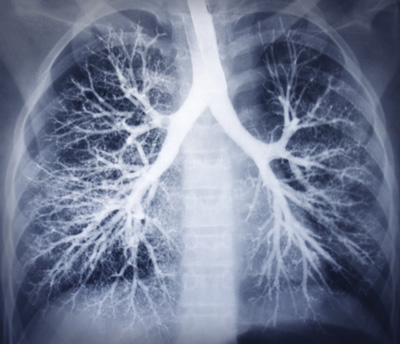 Boehringer Ingelheim and Inventiva have entered a new multi-year research and drug discovery collaboration and licensing agreement with the aim of discovering new medicines for the treatment of Idiopathic Pulmonary Fibrosis (IPF) and other fibrotic diseases.
The partnership will combine Inventiva's proprietary technologies in the field of transcriptional regulation and fibrosis with Boehringer Ingelheim's capabilities in drug discovery and clinical development of new therapeutic agents.
The new collaboration builds on the Boehringer Ingelheim's track record in IPF drug development. The company has successfully developed nintedanib (Ofev), a small molecule tyrosine kinase inhibitor, approved and marketed globally for the treatment of IPF in adults and will be responsible for clinical development and commercialisation of potential drug candidates from the collaboration.
Commenting on the collaboration Clive R. Wood, Ph.D., Senior Corporate Vice President Discovery Research at Boehringer Ingelheim, said: "We are enthusiastic about this partnership and look forward to collaborating with Inventiva's team to develop a potential new breakthrough therapy for the treatment of Idiopathic Pulmonary Fibrosis. We are impressed by Inventiva's research and drug discovery competencies and deep knowledge of the field. We firmly believe that joining forces with Inventiva will enable us to foster translation of an aspirational new therapeutic concept into eagerly awaited new therapies for patients."
Partnership strengthens Inventiva's position in the fibrosis field
Inventiva's co-founder and CSO Pierre Broqua said: "We are very proud to enter into this collaboration with Boehringer Ingelheim, a company well-reputed for its excellent research and development skills in the field of fibrosis, and particularly Idiopathic Pulmonary Fibrosis. We plan, alongside developing our own pipeline, on pursuing our strategy of establishing collaborative research partnerships with the world's biggest pharmaceutical companies. This new partnership further testifies to Inventiva's expertise and contributes to strengthening our position as a leading and innovative actor in the field of fibrosis."
Inventiva will receive an upfront payment and is eligible to receive research funding, potential research, development, regulatory and commercial milestone payments of up to €170 million and tiered royalties on net sales of the products resulting from the partnership. Full financial details remain undisclosed.