Fasnall doubles survival time in mice with HER2-positive breast cancer
Posted: 2 June 2016 | Victoria White, Digital Content Producer | No comments yet
Fasnall appears to impede a process that fuels breast cancer in mice, a discovery that could have implications in the treatment of a host of cancers…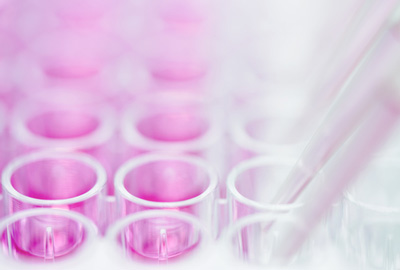 A promising new compound appears to impede a process that fuels breast cancer in mice, a discovery that could have implications in the treatment of a host of cancers.
On top of short-circuiting the proliferation of cancer cells, a new agent, called Fasnall, also contributed to the death of existing cancer cells, according to scientists from The Ohio State University and Duke University.
The mice injected with Fasnall survived for an average of 63 days, more than double the lifespan of the mice in the control group. After three weeks, tumours in the mice that received Fasnall were about two-thirds the size of those in the control group, the researchers report.
When researchers tried Fasnall alongside the chemotherapy drug carboplatin, they saw tumours shrink and survival increase more than with either agent by itself.
The study focused on mice with HER2-positive breast cancer but because of the critical role of an enzyme called fatty acid synthase in a variety of cancers, this work could have much broader implications, said Ohio State's Jesse Kwiek, an associate professor of microbiology and microbial infection and immunity.
Kwiek and Duke's Timothy Haystead, a cancer biologist who co-led the study, are now seeking a patent.
Fasnall inhibits fatty acid synthase
Fasnall inhibits the normal activity of fatty acid synthase, which regulates cell growth and proliferation.
Haystead explained: "Tumour cells are quite dependent on that enzyme as a fuel source for survival. If you nail this target, you're selectively striking the tumour rather than normal cells. And not only do you starve the tumour cell of its energy source, but also trigger changes that convince the cell to essentially kill itself."
When the enzyme isn't doing its normal job, it appears to be diverted elsewhere – to a place where it has the added benefit of provoking the programmed death of cancer cells.
The mice in the study showed no signs of major side effects, such as weight gain or loss or significant changes in liver enzymes, he said. It appears the dose could be increased from the amount used in this research and that could produce more dramatic results, Kwiek said
The discovery stemmed from an effort to look for novel treatments for cancer and HIV. Fatty acid synthase, disrupted by Fasnall, plays a role in both. The research team has not yet published results on their HIV work.