Dainippon Sumitomo Pharma and Daiichi Sankyo cooperate on lurasidone, an atypical antipsychotic agent, in four South American countries
Dainippon Sumitomo Pharma Co., Ltd. and Daiichi Sankyo Co., Ltd. announced that they have entered into a license agreement for the commercialization of lurasidone hydrochloride…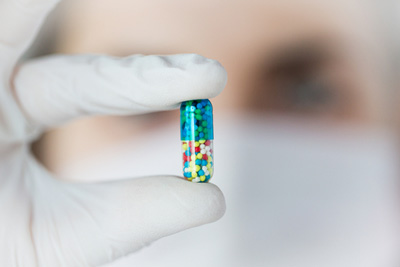 Dainippon Sumitomo Pharma Co., Ltd. ("DSP") (Head Office: Osaka, Japan; President: Masayo Tada) and Daiichi Sankyo Co., Ltd. ("Daiichi Sankyo") (Head Office: Tokyo, Japan; President: Joji Nakayama) announced that they have entered into a license agreement for the commercialization of lurasidone hydrochloride ("lurasidone"), an atypical antipsychotic agent discovered by DSP, in Brazil and Venezuela. In addition, DSP has granted Daiichi Sankyo the option right for the commercialization for lurasidone in Argentina and Colombia. 
Under the terms of the agreement, Daiichi Sankyo will file applications for marketing approval of lurasidone in the licensed countries through its local subsidiaries, and commercialize lurasidone after obtaining appropriate approval within those countries.
For DSP, lurasidone is a product with global strategic importance. In parallel to an early maximization of the ongoing sales of lurasidone in the U.S. and Canada, DSP seeks to expand its sales to Europe, Japan, China, Southeast Asia, Australia and South America, with a view to realizing the full potential of the lurasidone business. 
For Daiichi Sankyo, the fast-growing South American market is of great importance, and the company has already established sales networks of its own in Brazil and Venezuela. It is expected that the addition of lurasidone to its product line will accelerate Daiichi Sankyo's further business expansion in the region.
The two companies cooperatively aim for the earliest possible approval and commercialization of lurasidone in South American market to make the product available to as many patients as soon as possible.