Study demonstrates PLX-PAD cells are effective in treating DMD
Posted: 22 June 2016 | Victoria White, Digital Content Producer | No comments yet
Pluristem Therapeutics has reported positive data from preclinical studies of its PLX-PAD cells in the treatment of Duchenne muscular dystrophy…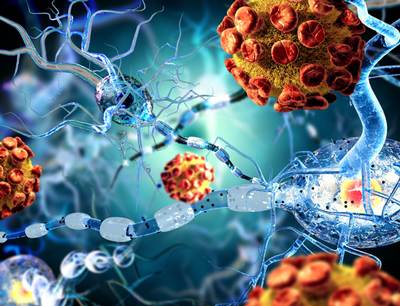 Pluristem Therapeutics has reported positive data from preclinical studies of its PLX-PAD cells in the treatment of Duchenne muscular dystrophy.
The studies were conducted in conjunction with the Association Duchenne Israel (ADI) whose members are parents of children with Duchenne.
Following Pluristem's announcement of positive results from a Phase II clinical trial of PLX-PAD as a treatment for muscle injury, ADI approached Pluristem with a request to study PLX-PAD cells in Duchenne muscular dystrophy. Pluristem donated PLX-PAD cells for the preclinical studies, and the association supported the research in cooperation with Science in Action Ltd.
The studies demonstrated that, in a mouse model of muscular dystrophy, PLX-PAD cells reduced creatine phosphokinase (CPK), a marker of muscle degeneration or injury, by approximately 50% as compared to placebo. CPK levels were measured via a blood sample taken 5 days after each intramuscular PLX-PAD injection made at day 15 and day 29 of the study. Histological analyses of quadriceps and diaphragm muscles show PLX-PAD reduced levels of inflammation and necrosis, a type of cell death, and induced regeneration of muscle tissue.
A possible breakthrough therapy
Commenting on the study results, Hila Krupsky, CEO of ADI, the Association Duchenne Israel, said: "These preclinical data suggest that PLX-PAD cells could possibly be a breakthrough therapy to help treat symptoms of Duchenne muscular dystrophy. We are thankful for Pluristem's donation of PLX-PAD and are eager to continue studying the cells since new therapeutic approaches are needed to manage this disease, save children's lives, and give them hope and a chance for the future."
"Because PLX-PAD cells have already displayed efficacy in muscle regeneration in a Phase II muscle injury study, we believe our cell therapy may potentially be beneficial in Duchenne muscular dystrophy in human clinical trials," added Pluristem Chairman and CEO Zami Aberman.