Biopta and Reinnervate to merge to form ReproCELL Europe Ltd
Posted: 5 July 2016 | Victoria White, Digital Content Producer | No comments yet
ReproCELL has announced that two of its Group companies, Biopta and Reinnervate, will merge to form a new company, ReproCELL Europe Ltd…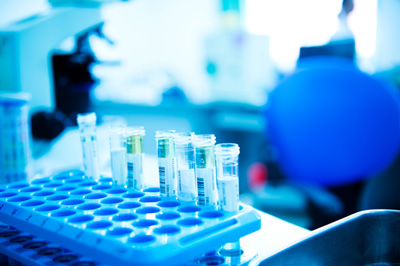 ReproCELL has announced that two of its Group companies, Biopta and Reinnervate, will merge to form a new company, ReproCELL Europe Ltd. 
The merger is aimed at strengthening ReproCELL's drug discovery services and products through the integration of Biopta's human tissue services with Reinnervate's stem cell and 3D cell culture expertise. ReproCELL Europe will operate from new headquarters in Glasgow with an established production and distribution site in Sedgefield.  
ReproCELL Europe aims to grow its workforce significantly over the next three years and plans to move to larger premises in Glasgow within the next nine months.  ReproCELL Europe's management team views the synergies within the ReproCELL Group companies as key to its growth ambitions.  
Merger is 'crucial' for ReproCELL's expansion in Europe
Commenting on the news, Dr David Bunton, Biopta's co-founder and now CEO of ReproCELL Europe, said: "The merger of the two UK companies is a great opportunity to build on the solid platform Biopta has in outsourced drug discovery services and combine this with Reinnervate's expertise in 3D cell culture and stem cell technology.  As the drug market moves towards a personalised medicine approach, this will allow our company to increase our market share by expanding our range of human tissue drug discovery assays aimed at the pharmaceutical industry, and also accelerate the development of ReproCELL's new iPSC products and services."
ReproCELL, a leader in the field of stem cells and regenerative medicine, was established in 2003 with the goal of contributing to people's health and welfare through the development of stem cell technologies.  Many of ReproCELL's technologies were developed by the stem cell pioneers, Prof. Norio Nakatsuji from the Institute for Integrated Cell-Material Sciences, Kyoto University, and Prof. Hiromitsu Nakauchi from The Institute of Medical Sciences, The University of Tokyo.  
ReproCELL's CEO, Dr. Chikafumi Yokoyama, said of the merger: "This is an exciting development for ReproCELL and crucial for our expansion into the European market.  Scotland is one of Europe's top locations for stem cell research and we feel our European headquarters will be ideally placed for expansion of our stem cell products and services."