New company Enzyvant takes aim at Farber disease
Posted: 13 July 2016 | Victoria White, Digital Content Producer | No comments yet
Enzyvant will focus on the development of recombinant human acid ceramidase (rhAC) for the treatment of patients with Farber disease…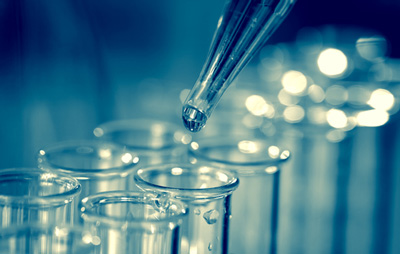 Roivant and Plexcera have formed a new biopharmaceutical company, called Enzyvant Sciences Ltd, that will focus on the development of recombinant human acid ceramidase (rhAC) for the treatment of patients with Farber disease.
Farber disease (also known as Farber's lipogranulomatosis, ceramidase deficiency, fibrocytic dysmucopolysaccharidosis and lipogranulomatosis) is an ultra-rare lysosomal storage disease caused by a mutation in both alleles of the ASAH1 gene, resulting in the deficiency of the lysosomal enzyme acid ceramidase. This leads to the accumulation of the pro-inflammatory sphingolipid ceramide, and a macrophage driven inflammatory process causing the development of the typical clinical symptoms. Like many other lysosomal storage diseases, Farber disease has a broad phenotypic spectrum, and is likely underdiagnosed.
The enzyme rhAC has already demonstrated promising results in a mouse model of Farber disease. At Enzyvant, the rhAC programme will benefit from the continued involvement of the experienced medical and scientific team from Plexcera, while gaining the extensive pharmaceutical development expertise and financial support of Roivant.
Potentially a transformative therapy
Commenting on the news, Dr. Edward Schuchman, Icahn School of Medicine, said: "I am very excited about the future of rhAC. Similar to other enzyme replacement therapies, rhAC has the potential to be a transformative therapy for patients afflicted with Farber disease, a population with clear unmet medical needs." Professor Schuchman developed rhAC and will continue to play an integral role in the development of rhAC.
Enzyvant expects to rapidly progress the development of rhAC by working toward regulatory filings to enable initial clinical trials. The company will seek collaboration from physicians and institutions caring for Farber patients and will develop a framework for the systematic collection of natural history data on all patients diagnosed to date. Enzyvant also aims to educate the medical community on Farber disease.
Vivek Ramaswamy, Chief Executive Officer of Roivant Sciences, Inc., commented: "At Enzyvant, we have formed an outstanding team of experts in the field of Farber disease, drawing from the pioneering research performed at Mount Sinai and the patient-focused initiatives at Plexcera."