Pivotal Phase III data show polycythemia vera patients on Novartis drug Jakavi® achieved significant improvement in disease control
Novartis announced results from the first-ever pivotal Phase III study evaluating a JAK 1/2 inhibitor for the treatment of polycythemia vera (PV)…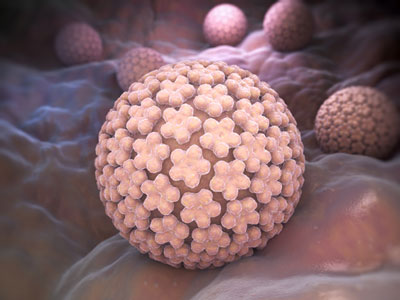 Novartis today announced results from the first-ever pivotal Phase III study evaluating a JAK 1/2 inhibitor for the treatment of polycythemia vera (PV). Jakavi® (ruxolitinib) significantly improved hematocrit control without the need for phlebotomy (a procedure to remove blood from the body to reduce the concentration of red blood cells2) and reduced spleen size in patients with PV who are resistant to or intolerant of hydroxyurea1. Findings are being presented at the 50th Annual Meeting of the American Society of Clinical Oncology in Chicago, Illinois.
PV is a chronic, incurable blood cancer associated with an overproduction of blood cells that can cause serious cardiovascular complications, such as stroke and heart attack2. Currently, there are limited treatments for polycythemia vera and a high unmet need exists for new therapies that provide effective disease control3.
"Patients with polycythemia vera may not have their disease controlled with existing therapies, increasing their risk for cardiovascular complications," said Srdan Verstovsek, MD, PhD, of MD Anderson Cancer Center, Houston, Texas and lead study author. "In the RESPONSE trial, patients treated with ruxolitinib showed better disease control, including controlled hematocrit levels without the need for phlebotomy, reduced spleen size and improved symptom management compared to current therapies."
At week 32 of the study, 77% of patients randomized to ruxolitinib achieved one or both components of the composite endpoint of hematocrit control (volume percentage of red blood cells in whole blood2) or spleen size reductionin comparison with 20% of patients randomized to best available therapy1. A significantly greater proportion of patients achieved the composite primary endpoint when treated with ruxolitinib compared to best available therapy (21% compared to 1%, respectively; p< .0001), and 91% of these patients treated with ruxolitinib maintained their response at week 481.
"New treatments for polycythemia vera are greatly needed, as this is a disease that causes debilitating daily symptoms, which are as severe as symptoms associated with myelofibrosis, and also puts patients at risk for serious cardiovascular complications, such as stroke and heart attack," said Alessandro Riva, MD, Global Head, Novartis Oncology Development and Medical Affairs. "These findings reinforce ruxolitinib's significant clinical benefit and potential to become an important new treatment option for polycythemia vera patients who are no longer responding to or are intolerant of prior therapy."
In the study, a 50% or more improvement in PV-related symptoms was seen in 49% of ruxolitinib-treated patients compared to 5% of patients treated with best available therapy1. Patients treated with ruxolitinib also experienced a reduction in night sweats and itchiness (approximately 99% and 95%, respectively)4. In addition, a greater proportion of patients on the ruxolitinib treatment arm achieved complete hematologic response as defined by the modified 2009 European LeukemiaNet (ELN) criteria, a key secondary endpoint, when compared to the best available therapy arm (24% compared to 9%, respectively; p=.003)1.
Ruxolitinib was well tolerated and adverse events (AEs) were consistent with those previously seen in ruxolitinib studies in PV and myelofibrosis1,5,6. Within the first 32 weeks of treatment, Grade 3 or 4 hematologic AEs in the ruxolitinib treatment arm were anemia (1.8%) and thrombocytopenia (5.5%), and fewer patients treated with ruxolitinib experienced thromboembolic events when compared to those who received best available therapy (1 patient compared to 6 patients, respectively)1. The most common non-hematologic AEs were headache, diarrhea and fatigue, which were mainly Grade 1 or 21. Additionally, 3.6% of patients randomized to the ruxolitinib treatment arm discontinued treatment due to AEs compared to 1.8% on the best available therapy arm4.
Data from the RESPONSE trial will support worldwide regulatory submissions planned this year. The data will also be presented at the upcoming 19th Congress of the European Hematology Association in Milan, Italy.
Ruxolitinib is currently approved in more than 60 countries for patients with myelofibrosis, a debilitating and life-threatening blood cancer.
References
Verstovsek S, et al. Results of a prospective, randomized, open-label Phase III study of ruxolitinib in polycythemia vera patients resistant to or intolerant of hydroxyurea: The RESPONSE Trial. Abstract #7026. 50th American Society of Clinical Oncology (ASCO) Chicago, IL.
Leukemia & Lymphoma Society. "Polycythemia Vera Facts." Available at: http://www.lls.org/content/nationalcontent/resourcecenter/freeeducationmaterials/mpd/pdf/polycythemiavera.pdf. Accessed on April 28, 2014.
Barbui T, Finazzi G. Treatment of polycythemia vera. Haematologica.1998:83:143-149.
Novartis Data on File.
Vannucchi, A, et al. Long-Term Outcomes From A Phase 3 Study Comparing Ruxolitinib With Best Available Therapy (BAT) For The Treatment of Myelofibrosis (MF): A 3 Year Update of Comfort II. Abstract #S1111.18th Congress of European Hematology Association (EHA), 2013. Stockholm, Sweden.
Verstovsek S, Ruben M, Gotlib J, et al. Long-Term Outcome of Ruxolitinib Therapy in Patients with Myelofibrosis: 3-Year Update From COMFORT-I. Abstract #396. 55th American Society of Hematology (ASH) Annual Meeting and Exposition, 2013. New Orleans, LA.