PTSD risk in military lowered by wearing sleep optimisation device
Posted: 17 August 2016 | Niamh Louise Marriott, Digital Content Producer | No comments yet
Recent studies show that sleep disturbance is not only a negative outcome from PTSD, it may also contribute to its onset…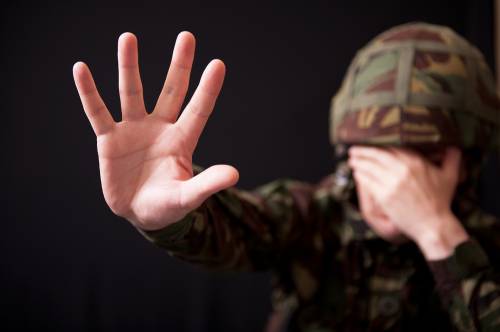 By wearing a neurotechnology device, military personnel could not only improve their sleep but, as a direct reaction to this, lower their risk of developing post-traumatic stress disorder (PTSD), offered Brain State Technologies.
Previous studies show that sleep disturbance is a core feature of PTSD, and one of the most difficult symptoms to manage. Neither counselling nor medications tend to be effective for helping people overcome PTSD-related sleep problems. Moreover, other recent studies show that sleep disturbance is not only a negative outcome from PTSD, it may also contribute to its onset.
Preventing new cases
Collaborating with researchers from the Department of Neurology at Wake Forest School of Medicine, the Brain State team produced an analysis showing that sleep improvement may be a strategic approach to reducing the number of new-onset cases, in service members who will be deployed to combat zones.
The researchers began by reviewing data from a study of military service members who were deployed to Iraq after 9/11, finding that "the risk [for PTSD] conferred by insomnia symptoms was almost as strong as…combat exposure." 
PTSD combined with imsomnia
By combining estimates of the risk for PTSD conferred by insomnia, with estimates for how much insomnia might be reduced through use of a wearable device for sleep quality enhancement, the Brain State-Wake Forest team produced quantitative estimates for reductions in new cases of PTSD, for a scenario where a large group of service members are sent into a combat zone.
It is estimated that up to 50% of the US adult population suffers from some level of insomnia symptoms in any given month.
Beyond the military
Brain State Technologies' Founder & CEO, Lee Gerdes states that "we are very excited about presenting this analysis to military health researchers, because prevention efforts tend to get too little attention. We think that focus on sleep quality could reduce PTSD not only in the military, but also in police, medical first-responders, and others who have high exposure to trauma."