SCI and Pediatric Praziquantel Consortium join forces to fight against schistosomiasis
Posted: 17 October 2016 | Niamh Louise Marriott, Digital Content Producer | No comments yet
Aims to develop, register and make available a new child-friendly formulation for the more than 25 million children suffering from schistosomiasis…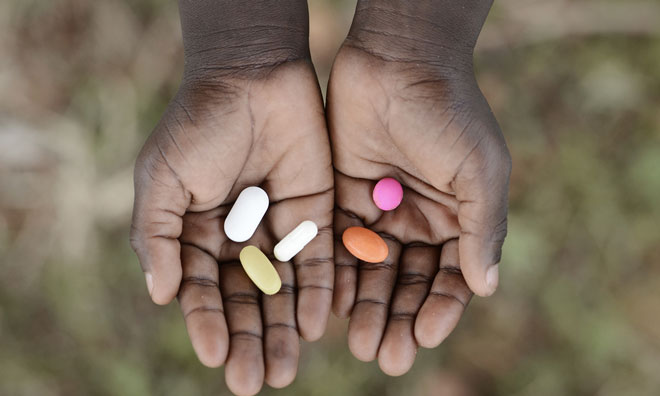 UK-based Schistosomiasis Control Initiative (SCI), part of Imperial College London, is reinforcing the international non-profit Pediatric Praziquantel Consortium.
The aim of the Consortium is to develop, register and make available a new child-friendly praziquantel formulation for the more than 25 million preschool-age children suffering from schistosomiasis, a parasitic disease endemic in most of Sub-Saharan Africa. This age group currently lacks a suitable treatment.
SCI, with their extensive expertise in working with Ministries of Health across sub-Saharan Africa for the control and potential elimination of schistosomiasis, will support the Consortium in preparing and implementing the Access and Delivery plan of the new pediatric formulation in endemic countries.
Dr Elly Kourany Lefoll, Program Lead of the pediatric praziquantel development program and Head of Drug Development Neglected Tropical Diseases at Merck, commented, "We are very pleased that SCI joins our Consortium. Over the last four years, we've made important progresses across the pediatric praziquantel development program, with a phase II clinical trial currently being conducted in Ivory Coast. This means that we are now testing the new formulation in schistosome-infected pre-school age children to identify the optimal dose."
Symptoms of the disease
If not treated properly, schistosomiasis results in high morbidity, including anaemia, stunted growth and reduced learning ability. In some cases, the disease can even be fatal.
"As we are advancing in our development program," Dr Kourany-Lefoll continues, "we have started to develop a plan to make the child- friendly praziquantel formulation accessible to children under six years of age in endemic countries. We are reaching out to access experts, and other key stakeholders, such as the World Health Organization (WHO) and governmental representatives from Sub-Saharan African countries to gain their input and support. SCI will play a crucial role in this endeavour."
SCI's goal is to reduce the global disease burden, including schistosomiasis, in sub-Saharan Africa by 2030 in accordance with the United Nations Sustainable Development Goals.
Professor Fenwick, SCI's founder and director, says, "We have been in contact with the Consortium for many years, and we look forward to this collaboration. We see the pediatric praziquantel formulation as a breakthrough in the battle against schistosomiasis in infected young children, a group lacking suitable treatment until now."
He adds, "Apart from creating awareness, changing perceptions and fostering global support for NTD Programmes, at SCI, we also put great emphasis on ensuring universal access to effective treatment for everyone who suffers from NTDs."
African threat
Schistosomiasis (also known as bilharzia) is one of the most prevalent parasitic diseases in Africa and a very important one in terms of public health burden and economic impact. It is a poverty-related disease that leads to chronic illness. The threat posed by schistosomiasis is substantial, with 78 affected countries, 700 million people at risk and an estimated 258 million people infected. More than 90% of patients live in Africa, where the disease affects a large proportion of children under the age of 14.