Mundipharma EDO GmbH shows strong preclinical activity with its lead compound (EDO-S101) in Multiple Myeloma
Mundipharma EDO GmbH is pleased to announce strong preclinical activity in Multiple Myeloma with its lead small molecule compound EDO-S101…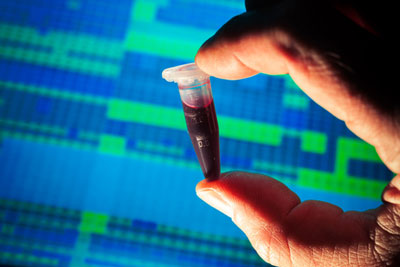 Mundipharma EDO GmbH (Early Development in Oncology) is pleased to announce strong preclinical activity in Multiple Myeloma with its lead small molecule compound EDO-S101, presented at the European Haematology Association in Milan in June 2014.1
The data were generated in collaboration with the haematology group at the University of Salamanca, Spain, a reference center for preclinical and clinical studies of new anti-myeloma drugs. The data provide evidence that EDO-S101, a first in class alkylating histone deacetylase inhibitor (HADCi) fusion molecule, is active in preclinical models of Multiple Myeloma. EDO-S101 has shown strong activity in in vitro cell lines and in vivo xenograft experiments and was at least as, or possibly more, effective than standard alkylating agents in this disease. Particularly promising is an observation that combination of EDO-S101 with existing therapies, such as proteasome inhibitors, seems to be synergistic. The data justify further investigation of EDO-S101 in Multiple Myeloma in Phase I studies planned to start in 2015.
Dr. Thomas Mehrling M.D., Ph.D., Managing Director of Mundipharma EDO GmbH commented: "We are pleased to see the first data with our lead molecule EDO-S101 in Multiple Myeloma, a disease which, despite many treatment options, is still incurable. It is particularly exciting that our agent shows promise in offering an alternative approach in the treatment paradigm of Multiple Myeloma. The combination of EDO-S101 with proteasome inhibitors may offer a strong and potentially valuable new treatment option for patients".
Located in Basel, Switzerland, and operating as a virtual company, EDO is committed to increasing the treatment options available for cancer patients and improving their quality of life through the early development of small molecules and biologics.
EDO's current pipeline consists of one small molecule and two antibody-drug conjugates (ADCs). EDO-S101 is a new and first in class alkylating HDAC inhibitor fusion molecule for the treatment of haematological malignancies and solid tumours. EDO's key priority, particularly with such promising early results, is submission of EDO-S101 for Investigational New Drug (IND) status, likely to be in late 2014. In addition, EDO is currently investigating ADCs for the treatment of ovarian cancer and solid tumours.
Multiple Myeloma is a cancer of plasma cells in the bone marrow affecting approximately 20,000 new patients each year2. This cancer usually responds to immune system-stimulating drugs, but eventually overcomes them and is rarely cured. Patient survival rate is generally up to 5 years. More effective treatment options are urgently needed. Preclinical findings with EDO-S101 in Multiple Myeloma as a single agent and particularly in combination with a proteasome inhibitor suggest that this molecule may be a strong anti-myeloma agent.
References
Lopez- Iglesias A. et al. Preclinical anti-myeloma activity of the alkylating-HDACi molecule EDO-S101through DNA- damaging and HDACi effects. EHA 2014. Haematologica 2014: 99(s1);354–5. Available at: http://www.haematologica.org/content/99/supplement_1/1.full.pdf (accessed 9 July 2014)
SEER Stat Fact Sheets: Myeloma