Roche announces phase II clinical results of crenezumab in Alzheimer's disease
Roche presented data from two phase II studies investigating whether crenezumab can delay cognitive and functional decline in people with mild-to-moderate Alzheimer's disease…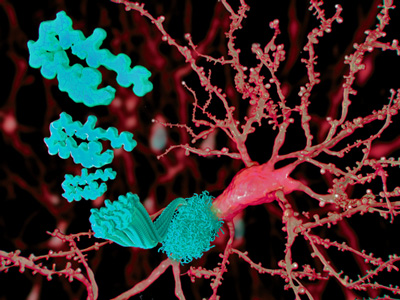 Roche (SIX: RO, ROG; OTCQX: RHHBY) today presented data from two phase II studies investigating whether crenezumab can delay cognitive and functional decline in people with mild-to-moderate Alzheimer's disease (AD). Although the larger study, known as ABBY, did not meet its co-primary endpoints in people with mild-to-moderate AD, it demonstrated initial evidence of a crenezumab treatment effect in people with mild AD. Similar effects on clinical decline were observed in BLAZE, a smaller biomarker study. The findings were presented at the Alzheimer's Association International Conference (AAIC) 2014 in Copenhagen, Denmark. 
In the ABBY study, crenezumab treatment in people with mild-to-moderate AD demonstrated a trend toward slowing the decline of cognitive abilities, measured by the 12-item cognitive subscale of the Alzheimer's Disease Assessment Scale (ADAS-cog12), but no effect on global functioning, measured by Clinical Dementia Rating-Sum of Boxes (CDR-SOB), the co-primary endpoints. In an exploratory analysis of people with milder disease treated with intravenous (IV) crenezumab, there was a positive trend toward increasing reduction in cognitive decline in progressively milder subsets relative to placebo. 
In the BLAZE study, which enrolled people who tested positive for an amyloid imaging biomarker, the primary endpoint was a change in brain amyloid load. In a secondary endpoint analysis, treatment with IV crenezumab was associated with a trend towards slowing cognitive decline in those with mild disease (as measured by ADAS-cog12). Biomarker results from the ABBY and BLAZE studies will be presented at an upcoming medical meeting. 
"Data from these phase II studies provide valuable information about crenezumab's potential clinical activity in people with Alzheimer's disease, where there is a great need for treatment options," said Richard Scheller, Ph.D., Executive Vice President and Head of Genentech Research and Early Development. "These findings support the importance of testing potential disease-modifying agents, such as beta amyloid antibodies, early in the course of the disease."
There was no imbalance in the overall rate of adverse events (AEs); however, there was an imbalance in the rates of serious and non-serious events of pneumonia, with 3.2 percent of patients treated with crenezumab reported to develop pneumonia versus 0.6 percent of patients treated with placebo. The rate of pneumonia cases in crenezumab-treated patients is consistent with the expected rate in the elderly population (2.5-4.4 percent). In total, there were five deaths in crenezumab-treated patients across the two randomized studies; none of which were considered by the investigators to be related to crenezumab. In both studies combined, only a single case of asymptomatic amyloid-related imaging abnormalities (ARIA-E) was observed in a patient treated with crenezumab. 
Related organisations
Roche