AiCuris' preclinical Hepatitis B study gains NIH support
Posted: 28 November 2016 | Niamh Louise Marriott, Digital Editor | 1 comment
This preclinical study should explore the potential of AIC649 to cure infections caused by hepatitis B virus (HBV) and is investigating the efficacy…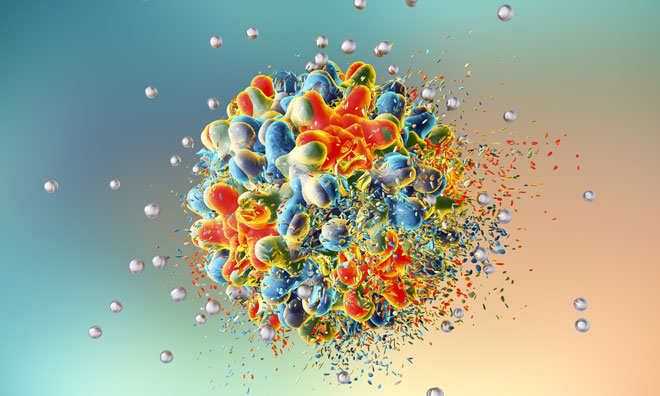 The drug discovery company, AiCuris Anti-infective Cures, has started a preclinical study on the proprietary immune modulator AIC649.
AiCuris is utilising the Animal Models of Infectious Disease Program, integral part of a suite of preclinical services supported by the National Institute of Allergy and Infectious Diseases (NIAID), part of the National Institutes of Health (NIH).
Trial specifics
The study is currently underway at Georgetown University, Washington, DC. This preclinical study, which supports the ongoing clinical development of AIC649, should explore the potential of AIC649 to cure infections caused by hepatitis B virus (HBV) and is investigating the efficacy of AIC649 when given in combination with direct-acting antivirals (DAAs), the current standard of care for treating chronic HBV infections.
Testing efficacy
Woodchucks chronically infected with woodchuck hepatitis virus (WHV) develop progressively severe hepatitis and hepatocellular carcinoma, remarkably similar to the pathology seen in HBV-infected humans.
In preclinical results, treatment of chronically WHV-infected woodchucks with AIC649 was shown to induce a bi-phasic response pattern, indicating a physiologically "concerted," reconstituted immune response against WHV, which may indicate the potential for inducing functional cure in HBV-infected patients.
The ongoing preclinical study is expected to provide insight into the effects of using a different dosing route, higher doses and a longer treatment period.
In addition to exploring the combination of AIC649 with a DAA, the study will also explore the use of AIC649 as maintenance therapy following DAA treatment. These results should enable AiCuris to optimise the design of its next clinical trial.
"We are very pleased that the NIH is providing preclinical services for this important study. The results should provide us with critical insights into the optimal dose and treatment regimen of AIC649 for human clinical trials, both in combination with the current standard of care, as well as for maintenance therapy," said Dr Holger Zimmermann, CEO of AiCuris. "We are making good progress in the development of this potentially curative treatment for chronic HBV infection and look forward to announcing our first clinical results during the first half of 2017."