Cardio3 BioSciences announces new business development strategy to broaden its product pipeline
Cardio3 BioSciences announces that it has recently increased its business development activities, building on its core expertise in cellular therapies and in cardiovascular diseases…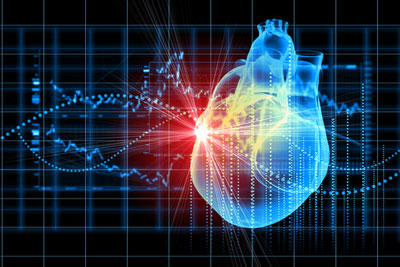 Cardio3 BioSciences (C3BS) (Euronext Brussels and Paris: CARD), a leader in the discovery, development and commercialization of regenerative, protective and reconstructive therapies, announces today that it has recently increased its business development activities, building on its core expertise in cellular therapies and in cardiovascular diseases.
Since its inception, Cardio3 BioSciences has demonstrated its competency in cellular therapy, from R&D to manufacturing, to regulatory clinical trials; Cardio3 BioSciences is now engaged in C-Cure®'s Phase III regulatory pivotal trials process in Europe, U.S., and China. Cardio3 BioSciences has developed in parallel its technical expertise in medical devices, with the manufacturing of a proprietary cell delivery system, C-Cathez®. Finally, the Company, with its deep understanding of cardiology, led to the close collaboration with a unique network of top-ranking cardiovascular institutions around the world. These accomplishments represent a solid platform for further growth.
This focussed approach to business development around a technology pillar (cellular therapies) and a clinical application pillar (cardiovascular diseases), will lead to a number of unmet medical needs and market opportunities across different therapeutic approaches in cellular therapies and cardiovascular diseases. In cellular therapies, this could cover applications in immune modulation, regeneration or oncology. In cardiovascular diseases this could lead to multiple treatment modalities, such as devices or biologics.
Cardio3 BioSciences' business development strategy is intended to build a coherent, sustainable and highly profitable business entity building on the solid C-Cure® foundations.
Dr Christian Homsy, CEO of Cardio3 BioSciences, said: "We intend to build a strong sustainable world leader in the areas identified in our business development strategy. C-Cure® is the foundation of those efforts. Our efforts to bring C-Cure® to this stage have brought tremendous opportunities to further develop our business and to build on our core competences in the cardiovascular field, cellular therapies and medical devices. We can therefore bring our expertise to develop innovative therapies to more patients."