Novartis announces clinical collaboration to evaluate Bristol-Myers Squibb's novel immunotherapy in combination treatments for NSCLC
Posted: 9 October 2014 | Novartis
Novartis announced that it has entered into a clinical collaboration with Bristol-Myers Squibb Company to evaluate the safety, tolerability and preliminary efficacy of three molecularly targeted compounds in combination with Bristol-Myers Squibb's investigational PD-1 immune checkpoint inhibitor, Opdivo® (nivolumab)…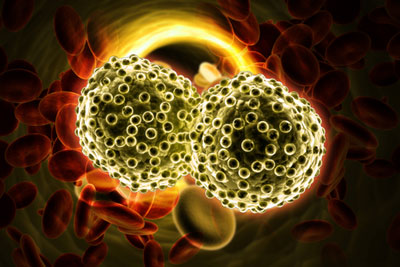 Novartis announced today that it has entered into a clinical collaboration with Bristol-Myers Squibb Company (NYSE: BMY) to evaluate the safety, tolerability and preliminary efficacy of three molecularly targeted compounds in combination with Bristol-Myers Squibb's investigational PD-1 immune checkpoint inhibitor, Opdivo® (nivolumab), in Phase I/II trials of patients with non-small cell lung cancer (NSCLC).
"Preclinical data suggests that combining molecularly targeted agents with immunotherapies such as nivolumab may have synergistic effects and lead to better outcomes for patients," said Alessandro Riva, MD, Global Head, Novartis Oncology Development and Medical Affairs. "This collaboration enables us to study several key compounds, including our new highly-potent ALK inhibitor Zykadia, together with a promising, novel immunotherapy agent, paving the way for potential new treatment approaches for patients with NSCLC."
Both studies will be conducted by Novartis. One trial will evaluate the combination of Opdivo with Zykadia(TM) (ceritinib), an FDA-approved treatment for patients with anaplastic lymphoma kinase-positive (ALK+) metastatic NSCLC who have progressed on or are intolerant to crizotinib[1]. A second study will investigate Opdivo with INC280, a potent and highly selective inhibitor of c-MET receptor tyrosine kinase, and separately with EGF816, a potent, third-generation EGFR tyrosine kinase inhibitor that is active against T790 mutations. INC280 and EGF816 are currently being investigated in various Phase I/II NSCLC trials. Additional details of the collaboration were not disclosed.
This collaboration with Bristol-Myers Squibb further advances Novartis' development efforts in the field of immunotherapy. Earlier this year, Novartis acquired CoStim Pharmaceuticals Inc., adding late discovery stage immunotherapy programs focused on key oncogenic targets, including PD-1. Novartis is also actively investigating the potential of chimeric antigen receptor (CAR) T cell technologies in the treatment of various liquid and solid tumors through its alliance with the University of Pennsylvania.
Zykadia(TM) (ceritinib) Prescribing Information. East Hanover, New Jersey, USA: Novartis Pharmaceuticals Corporation; April 2014.