reViral receives over US$1Mn in funding
Posted: 4 December 2014 | reViral
Second tranche of Seeding Drug Discovery award from Wellcome Trust Innovations…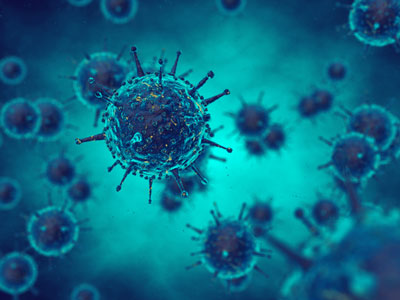 reViral, an antiviral drug discovery and development company, focused on diseases caused by the Respiratory Syncytial Virus (RSV), today announced it has achieved a milestone for its RSV fusion, anti-viral drug discovery project funded by the Wellcome Trust Seeding Drug Discovery funding scheme. The attainment of the milestone releases the second tranche of funding from the Seeding Drug Discovery Award. In conjunction with this drawdown, reViral has also raised additional funding from current and new investors, adding in total over $1M in additional funding.
The award highlights reViral's innovative approach to develop novel treatments for RSV and the release of the next tranche of funding by the Wellcome Trust is recognition of success in achieving a significant scientific milestone by the company.  The second tranche will fund the development of reVirals' lead drug candidate (RV521), which is a highly potent and orally bioavailable potential treatment of RSV infections.
RSV is the most important respiratory pathogen with 64 million infections and an estimated 200,000 deaths worldwide annually in children under five years alone. There are currently no RSV vaccines available and there is an urgent need for improved drugs for this indication. 
Stuart Cockerill, Chief Scientific Officer and Founder of reViral said: "We have made excellent progress over the last year and we are very pleased to have achieved this scientific milestone as part of our Wellcome Trust Seeding Drug Discovery Award. The collaboration with the Wellcome Trust, attainment of this milestone and the further funding this has brought are validation of reViral's scientific approach to discovering and developing novel antiviral therapies for RSV which represents a significant unmet medical need."
Khatereh Ahmadi, Chief Executive Officer and Founder of reViral added: "Achieving this milestone has triggered further investment from our group of Angel investors, recognising our progress. The lack of treatment options available and the limited competition in RSV offer a significant market for innovative therapies like ours."
reViral has developed a novel series of antiviral inhibitors targeting RSV fusion – including its lead compound (RV521) – which is highly potent and orally bioavailable with strong drug like characteristics. 
The news follows the recent appointment of Professor Raymond Schinazi to the Board as a Non-Executive Director.