Alizé Pharma announces positive results for AZP-531, its unacylated ghrelin analog, from two Phase I clinical trials in healthy volunteers and obese subjects
Posted: 10 December 2014 | Alizé Pharma SAS
Based on these results, a Phase Ib trial has been launched in type 2 diabetes patients…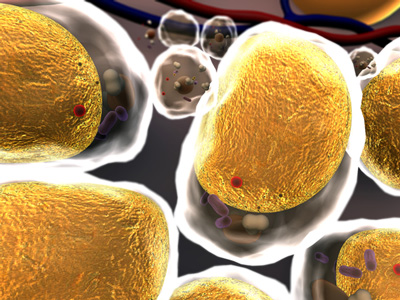 Alizé Pharma SAS, an Alizé Pharma group company specialized in the development of biopharmaceuticals to treat metabolic disorders and rare diseases, announces today the completion of two Phase I clinical trials with its unacylated ghrelin analog AZP-531 in 76 healthy volunteers and overweight or obese subjects. The results to date indicate a good safety profile, a pharmacokinetic profile consistent with once-a-day administration and positive effects on glucose control and on weight. They are consistent with pharmacological data obtained in animal models and support a differentiated clinical profile for AZP-531 in metabolic indications. The clinical trials were conducted as parts of an overall program that aims to develop AZP-531 for the treatment of type 2 diabetes and Prader-Willi syndrome. The first trial was a double-blind, single ascending dose Phase Ia study in healthy volunteers, investigating the effect of six doses of AZP-531 versus placebo in a total of 44 volunteers. The second trial was a double-blind 14-day multiple ascending dose Phase Ib study that aimed to assess the effect of four doses of AZP-531 versus a placebo in a total of 32 overweight or obese, otherwise healthy subjects. The main findings were as follows:
Following repeated administration for 14 days AZP-531 was well tolerated at all doses tested 
Once-a-day subcutaneous administration resulted in 24 hour exposure to AZP-531 at the higher doses tested
Reductions in blood glucose levels were observed in overweight and obese subjects, particularly in those with elevated post-prandial glucose levels at baseline. The effects increased over time of treatment and were associated with unchanged insulin levels, supporting an insulin-sensitizing mechanism of action
After 14 days of treatment significant reductions in body weight were observed in overweight and obese subjects, in the AZP-531 treated subjects but not in the placebo group 
Detailed results will be presented at scientific and medical conferences in 2015.
Based on these positive results, Alizé Pharma SAS has initiated a new Phase Ib trial in type 2 diabetes patients. This is a multiple ascending dose, double-blind and placebo controlled study to assess the safety, pharmacokinetics and pharmacodynamic response of three doses of AZP-531 administered over 14 days. The study will be conducted in 36 uncontrolled type 2 diabetes patients treated with metformin. The results are expected in the second half of 2015.
 
"Our results point to a differentiated clinical profile for AZP-531, combining insulin sensitization and reduced weight. This could fulfill important medical needs in type 2 diabetes and be highly complementary to existing therapeutic classes, especially GLP-1 agonists." said Thierry Abribat, manager of TAB Consulting, president of Alizé Pharma. "Based on these positive results, we now look forward to engaging in partnering discussions for the AZP-531 program."
 
Dr Soraya Allas, medical director at Alizé Pharma said: "So far we are very pleased with the results of these first-in-man clinical trials performed in 76 healthy volunteers and obese subjects. They support the development of AZP-531 as a new therapeutic approach in metabolic indications." She added: "Our next step will be to deliver preliminary safety and efficacy data in type 2 diabetes patients and in patients with Prader-Willi syndrome." 
 
The trials in healthy volunteers, in overweight/obese subjects and in type 2 diabetes patients are all parts of a combined protocol authorized by the Medicine and Healthcare Regulatory Authority (MHRA) in the UK.