SciFluor Life Sciences awarded U.S. Patent for KCNQ2/3 activator designed for treatment of epilepsy and related neurological disorders
Posted: 8 January 2015 | SciFluor Life Sciences
SciFluor Life Sciences, LLC, an emerging clinical stage biopharmaceutical company that creates innovative therapeutics for patients with ophthalmologic and neurologic disease, announced that the U.S. Patent and Trademark Office (USPTO) has issued U.S. Patent No. 8,916,133 with claims covering the novel compound SF0034…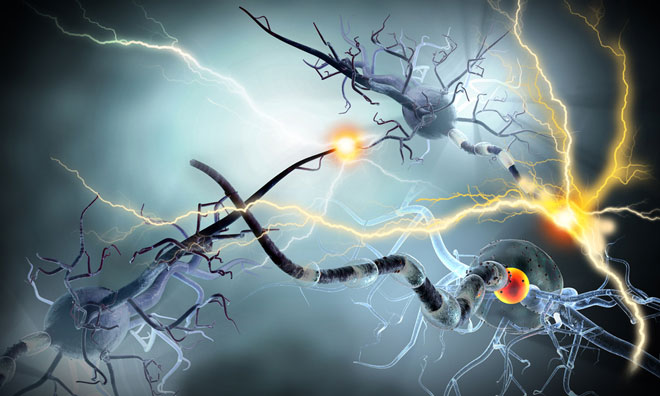 Faulty mitochondria have been linked to epilepsy and diabetes
SciFluor Life Sciences, LLC, an emerging clinical stage biopharmaceutical company that creates innovative therapeutics for patients with ophthalmologic and neurologic disease, announced today that the U.S. Patent and Trademark Office (USPTO) has issued U.S. Patent No. 8,916,133 with claims covering the novel compound SF0034. SciFluor's SF0034 is a potent and selective neuronal potassium channel activator, designed to be a significantly improved version of the first-in-class KCNQ2/3 activator drug, ezogabine (POTIGA®). POTIGA was approved in 2011 for treatment of partial-onset epilepsy in adults, but its clinical use was severely restricted in 2013 due to latent toxicities which are not thought to be associated with its mechanism of action.
Scott Edwards, Ph.D., Vice President and General Manager, said, "The issuance of the patent covering SF0034 provides further validation of our fluorine-centered approach to rapidly discover new transformational therapies for patients with serious illnesses. SF0034 demonstrates how the appropriate fluorine-containing modifications can improve the potency and selectivity of a molecule to address efficacy and safety liabilities."
Dr. Edwards is the lead on the SF0034 therapeutic program, which is targeted for development in partial-onset epilepsy and potentially for the recently identified orphan disease, a rare pediatric disorder known as KCNQ2 encephalopathy. The Company is also evaluating SF0034's therapeutic potential for other diseases such as tinnitus and amyotrophic lateral sclerosis (ALS, or Lou Gehrig's disease).
"The team's ability to rapidly evolve this candidate and to obtain its second issued patent in a short period of time is outstanding. Protecting this lead compound in such an enormous field as epilepsy is highly impressive. We are excited to advance this compound into the clinic for multiple indications. This is the second of many opportunities at SciFluor that we are pursuing to strategically capitalize on the transformational power of fluorine through internal development. We are also now preparing for partnerships with other innovative pharma companies," said Omar Amirana, MD, SciFluor's Chief Executive Officer and Senior Vice President at Allied Minds. 
SciFluor is a subsidiary of Allied Minds (LSE: ALM), an innovative U.S. science and technology development and commercialization company.