Two major scientific articles validate Effimune's drug candidate
Posted: 13 February 2015 | Effimune
Two major scientific articles validate Effimune's drug candidate and reinforce the proof of concept of the technology aimed at regulating the immune system…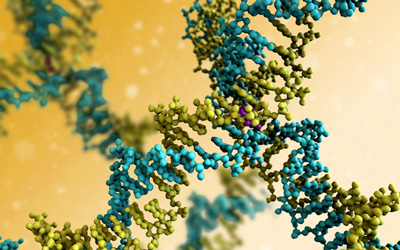 Effimune announced the publication in January and February 2015 of two separate studies in major scientific journals which both provide proof of concept for immune system regulation through a therapeutic molecule developed by the Nantes biotech company.
The two studies, carried out by two different teams on the same molecule, Effimune's FR104, demonstrate the efficacy of the drug candidate in two different pre-clinical situation:
Transplantation, exemplified by kidney transplant
Autoimmune diseases, exemplified by multiple sclerosis
"The publication of these two articles validates our scientific concept, and is major international recognition of the relevance our technology along with the efficacy ofFR104. We have demonstrated that, thanks to our molecule, it is possible to regulate the immune response with increased efficacy in preclinical treatment of diseases." Explained Maryvonne Hiance, chairman of Effimune, "The success of these two preclinical trials also show the progress achieved byEffimuneand opens the door to clinical trials which could take place in mid-2015and will give initial indications on human application."
The first article published in January 2015 was in "The American Journal of Transplantation", the number one reference for scientific publication in the domain of transplant. It describes a pre-clinical study carried out in Nantes by ECTIS (the European Center for Transplantation and Immunotherapy Studies) which aims to evaluate the efficacy of the Effimune's candidate drug in preventing graft rejection and promoting immunological tolerance.
Kidney transplant
To-date, the tools in the fight against graft rejection have consisted of a cocktail of immunosuppressors comprising 3 or 4 substances, of which at least two must be taken long-term. By greatly reducing the number and quantity of medications used, it becomes possible to reduce the toxicity of present treatments and their undesirable effects, enabling us to envisage the possibility of long-term grafts in which there will be no longer the need to retransplant patients after a few years.
Effimune is innovating with a technology using only one active substance, the FR104 molecule, a monoclonal antibody, which allows the use of fewer drugs in lower quantities. There is therefore alsoa very substantial reduction in the toxicity of the medication used to fight against rejection over the long-term. In addition, FR104 is a biopharmaceutical (as opposed to chemical medicaments), bio-based and therefore with no intrinsic toxicity.
It is worth pointing out that kidney transplants are the most common kind in France, with 93,000 carried out since 1991.
Multiple sclerosis
The second article, which appeared in The Journal of Immunology of February 2015, deals with a study into multiple sclerosis carried out in the Netherlands at the BPRC research centre, highly regarded in the field of autoimmune disease. This pre-clinical trial was carried out under the framework of a European project on the evaluation of a drug candidate for diverse auto-immune diseases (the TRIAD project), which is coordinated by Effimune.
In the trials, the subjects were divided into two groups in both of which flare-ups resembling multiple sclerosis were induced. In contrastwith the control group, no subject in the group treated with FR104 developed multiple sclerosis-like lesions or flare-ups. This demonstrates that FR104 is able, on its own, to control multiple sclerosis flare-ups and autoimmune attacks on the brain's immune system.
This success suggests a significant improvement on present treatments as FR104 also acts on certain immune system responses against which the present treatments are ineffectual.
As FR104 is not an immunosuppressor, but a immunomodulator which induces regulatory immunological mechanisms, it is possible to envisage maintaining long-term remission for multiple sclerosis patients:
Other possible applications:
FR104 is currently being evaluated for use in treating rheumatoid arthritis, it seems to show a similar efficacy.