DFG approves 7 new research units and a new clinical research unit
Topics range from planet formation and male infertility to market analysis for agricultural land and total of around €19 million for first funding period…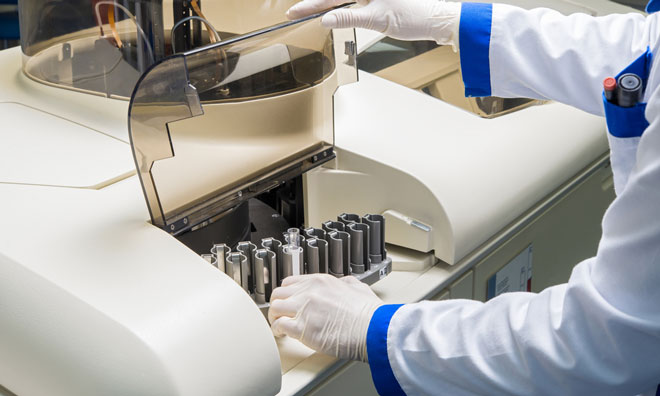 At its summer session during the annual meeting of the Deutsche Forschungsgemeinschaft (DFG, German Research Foundation) in Halle (Saale), the DFG Senate established seven new Research Units and one new Clinical Research Unit.
The research groups will address a wide range of topics, from the formation of new planets and the role played by protoplanetary discs in this process to studying the genes that cause male infertility and the functioning of agricultural land markets.
Funding
They will receive funding of around €19 million for an initial period of three years. With the newly approved projects, the DFG will now fund a total of 190 Research Units and 16 Clinical Research Units.
Research Units and Clinical Research Units offer researchers the opportunity to collaborate closely on specific research topics. The aim is to enable results to be achieved which would not ordinarily be possible with an individual grant. Clinical Research Units focus on clinical research concerning diseases or patient-related issues.
Basic researchers and physicians work closely together in research-based working groups set up permanently in clinical institutions. Research Units provide the staff and material resources required for intensive medium-term collaboration. They represent a flexible funding programme offering opportunities to independent junior research groups and allowing collaboration with non-university partners or with international researchers.
The new research units:
(In alphabetical order by spokesperson's university)
The Research Unit "Law – Gender – Collectivity: Processes of Standardization, Categorization and Generating Solidarity" will investigate different forms of collectivity, including fairly loose social movements, apparent social groups as seen in house-sharing and shared living arrangements, and associations and (political) organisations. The researchers from the fields of sociology, law, ethnology, cultural science and history will investigate how everyday, institutional and legal practices intersect in different collectives and what interactions and ambiguities arise there. In particular, they will consider gender-specific and gender-political dynamics.
The price of agricultural land has steadily increased in recent years – partly because non-agricultural investors are buying up land. The Research Unit "Agricultural Land Markets – Efficiency and Regulation", funded jointly with the Austrian Science Fund (FWF), intends to answer various questions surrounding this problem. The researchers aim to understand and evaluate the functioning and efficiency of agricultural land markets and thus identify the need for state intervention in these markets. The group will also analyse existing instruments for land market regulation. Finally, the researchers intend to determine whether non-agricultural investors actually have a price-driving influence.
Acute myeloid leukemia (AML) is a malignant disease of the blood. It mainly affects patients over the age of 60 and accounts for approximately 80% of all acute leukemia cases in adults. The Research Unit "Aging-Related Epigenetic Remodeling in Acute Myeloid Leukemia" intends to study the disease from a basic research and clinical perspective. The researchers will analyse epigenetic changes in leukemia stem cells, which occur primarily in older people and which can lead to the development of AML. They will pay special attention to interactions between genetic changes in AML and in the epigenome of the leukemia stem cell. Their aim is to develop therapies for older AML patients.
A lysosome is a cell organelle enclosed by a membrane, which is responsible for intracellular digestion. In addition to this function, lysosomes act as central control points for important cellular signalling pathways. The Research Unit "Mechanisms of Lysosomal Homeostasis" therefore intends to investigate the biogenesis, degradation and functions of lysosomes as a whole. They also aim to discover how lysosomal malfunctions lead to disease and how they might be balanced out.
The Research Unit "Inositol Phosphates and Myo-Inositol in the Domestic Fowl: Exploring the Interface of Genetics, Physiology, Microbiome, and Nutrition" aims to better understand the genetic and physiological factors that affect phosphorus utilisation in domestic fowl. Specifically, the researchers will study inositol phosphates and myo-inositol, which play a crucial role in the utilisation of phosphorus in feed. In experiments with laying hens and quails, they will vary the age of the animals, their genetic origin and the supply of calcium and phosphorus in the feed in order to study the degradation products in the digestive tract.
A new planet can form from the dust and gas of a protoplanetary disc surrounding a young star. Such "transition discs" are therefore very important witnesses to the planet formation process and can be used to analyse the decisive mechanisms during this phase. The Research Unit "Planet Formation Witnesses and Probes: Transition Discs" aims to better understand planet formation and the role played by transition discs. By studying disc and planet development at the same time, they aim to come closer to finding an answer to the complex question of how planets form and the question of whether they can harbour life.
The Research Unit "Cooperation and Competition in the Sciences" addresses a key question in the history of science: What was the relationship between competition and cooperation in science in the period from the 1970s to the 1990s? The researchers will analyse the dynamics of interaction that arise when the research cooperation partners of today are potential competitors of tomorrow. Their analysis will also address ideas of role and how both researchers and research policymakers view their own functions.
A total of 10% to 15% of all couples worldwide are affected by infertility. In 30% of infertile men, the cause is unknown – so evidence-based therapy is often impossible. The Research Unit "Male Germ Cells: From Genes to Function" intends to improve this situation by identifying and analysing genes that cause male infertility. Through a combination of basic research and clinical studies, the participating researchers aim to shed light on disorders relating to sperm formation and function.