ChemInteract consortium wins funding to develop chemical toxicity assessment tool
Posted: 4 March 2015 | Retrogenix
New technology aims to reduce animal testing and improve safety testing of chemicals…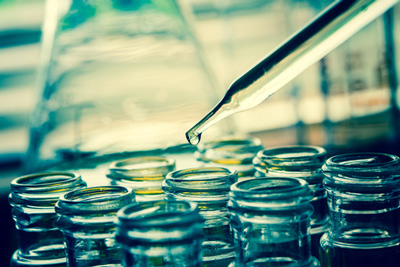 Biotechnology company Retrogenix is part of a consortium that has been awarded funding to develop an innovative tool for assessing the potentially harmful effects of chemicals that are used in the environment and in consumer products. The technology, which relies on data from human cells grown in the laboratory, could result in a large reduction in the number of live animals used in toxicology studies.
There are limited approaches for analysing the specific interactions that occur between the proteins of our cells and the thousands of chemicals that are in everyday use. The relationships between these interactions and the adverse effects that may arise are also often poorly understood. The ChemInteract consortium will build on existing laboratory techniques that are successfully used in pharmaceutical discovery to identify how a drug interacts with a living cell; extending the technology to identify crucial interactions between chemicals and human proteins that could indicate a potential safety concern.
The consortium will use complex bioinformatics when developing the tool, to assess the likelihood that the chemical-protein interactions discovered will cause unwanted effects in humans or other animals. Hundreds of human proteins that are often implicated in adverse effects will be incorporated, with the ultimate aim of providing the chemical industry with a rapid and safe method for identifying and understanding potential toxicological issues. This would help 'bad' chemicals to be discarded at an early stage, avoiding unnecessary animal testing.
Proof-of-concept funding for the initial phase of development work has been awarded by the UK-based National Centre for the Replacement, Refinement and Reduction of Animals in Research (NC3Rs) as part of the CRACK IT Targeting Off-targets Challenge competition.
The consortium is led by Phenotox, a company specialising in developing animal-free toxicology approaches. Phenotox founder and expert toxicologist Dr James Sidaway said: "There's a real gap in predicting the adverse events in humans of new chemicals developed by the pharmaceutical, consumer healthcare and agrochemical industries. This is partly because the full set of protein targets that mediate chemical toxicities has not been discovered. Current safety testing approaches rely heavily on animal studies which do not fully represent the human situation. Our animal-free approach builds on advanced, but established, experimental technology from Retrogenix and Sheffield Hallam University and existing big data and bioinformatics expertise from Instem.  We are delighted to receive NC3Rs funding to develop this new platform aimed at substantially enhancing the current safety testing of new chemicals."
Commenting on the impact of initiative, Dr Jim Freeth, Managing Director of Retrogenix, said: "Our human cell microarray technology has been tremendously successfully in pinpointing the specific protein targets for drugs developed by the global pharmaceutical industry. This project now provides an excellent opportunity to focus in on key toxicology targets which would not only contribute to the development of safe and effective chemicals but could also be used in pharmaceutical toxicology, reducing the amount of animal testing required by both industries."
The ChemInteract consortium is a collaboration between Phenotox, Retrogenix, Sheffield Hallam University and Instem. The consortium is also supported by the Waters Corporation.