ORYX successfully completes Phase I/IIa trial with therapeutic vaccine VicOryx to treat HPV-associated cancers
Posted: 9 March 2015 | ORYX
ORYX, a translational medicine company focused on oncolytic virotherapy and cancer vaccines, announced the successful completion of a Phase I/IIa trial of the therapeutic vaccine VicOryx to treat p16INK4a-overexpressing HPV- (Human Papilloma Virus-) positive cancer patients in an open label, single center trial that included 26 patients…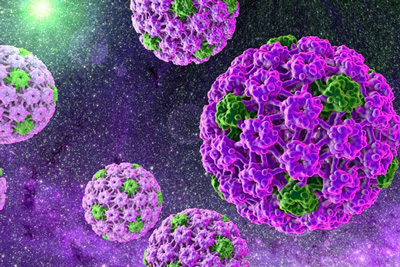 ORYX, a translational medicine company focused on oncolytic virotherapy and cancer vaccines, announced the successful completion of a Phase I/IIa trial of the therapeutic vaccine VicOryx to treat p16INK4a-overexpressing HPV- (Human Papilloma Virus-) positive cancer patients in an open label, single center trial that included 26 patients. Inclusion criteria for the trial were a history of advanced HPV-positive cervical, vulvar, vaginal, penile, anal or head and neck cancers with diffuse expression of p16INK4a in the tumor, after standard therapy. After an initial interim safety assessment (10 patients), the primary endpoint was the induction of a cellular and/or humoral immune response against the therapeutic vaccine. Secondary endpoints were safety of immunization with VicOryx and tumor response according to RECIST. The vaccine was safe and induced humoral and cellular immune responses. Full data from the trial will be presented at upcoming scientific conferences.
About 5% of all cancers are associated with human papilloma viruses (HPV). Currently, two prophylactic vaccines are on the market that induce HPV-type specific protective immunity but do not have a therapeutic effect on HPV infections. In HPV-associated cancers the human cyclin dependent kinase inhibitor p16INK4a is expressed as an early consequence of HPV-mediated cell transformation. Furthermore, p16INK4a is a tumor antigen that is constantly expressed, while in normal tissue the kinase inhibitor is rarely expressed. In patients with HPV-associated cancers, humoral and cellular immune responses against p16INK4a occur spontaneously. In healthy people such immune responses have not been observed.
Dr. Bernard Huber, CEO and Founder of ORYX, commented: "We are pleased to announce another successful completion of another clinical trial. The VicOryx trial has shown the important potential of our therapeutic p16 vaccine. Inspired by the ground-breaking HPV research of Nobel Laureate Professor zur Hausen, Member of ORYX Scientific Advisory Board, and based on the VicOryx data, we are convinced that this vaccination approach can be an effective therapeutic strategy for patients with HPV-associated cancers."
The company will deliver a presentation at the BIO-Europe Spring in Paris on Tuesday, March 10, 2015 at 09:45 AM in Room C on level 0 of Paris Expo – Porte de Versaille.