Alizé Pharma III raises €1.8 million ($1.94 million) in first financing round
Posted: 19 March 2015 | Victoria White
Alizé Pharma III SAS, a company specialised in the development of biopharmaceutical products, has raised €1.8 million in a first financing round…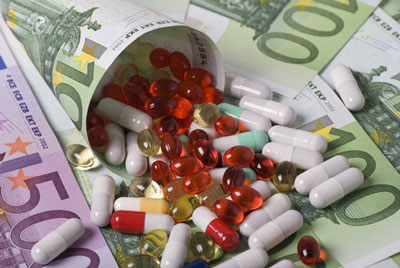 Alizé Pharma III SAS, an Alizé Pharma company specialised in the development of biopharmaceutical products to treat metabolic disorders and rare diseases, has raised €1.8 million (USD $1.94 million) in a first financing round.
The funding round was supported by a syndicate of investors that included Sofimac Partners via their FCPI Emergence Innovation 1 seed capital fund, Octalfa, Sham Innovation Santé, Rhône-Alpes Création, Crédit Agricole Création, CEMA and TAB Consulting.
The funds will finance the launch of the I-HBD1 bone anabolism program for the treatment of osteoporosis
Alizé Pharma III will use the funds to conduct a pharmacology and lead optimization program on a family of peptides with anabolic effects on the bone. The I-HBD1 program will be performed in collaboration with Alizé Pharma III's US partner New Paradigm Therapeutics Inc., a spin-off from the University of North Carolina at Chapel Hill founded by Dr. David Clemmons. The aim of the program is to select a drug candidate that will enter development for the treatment of osteoporosis and other diseases with impaired bone metabolism in 2016.
According to the International Osteoporosis Foundation, over 200 million patients worldwide live with osteoporosis and the disease causes almost 9 million fractures each year. The global market for osteoporosis drugs was estimated at over $8.3 billion in 2014, with significant growth expected in the coming years. The current treatments are mostly antiresorptive therapies; there is an unmet need for safer, more cost-effective anabolic therapies that are able to build new bone for these patients.
"I would like to thank all those investors who contributed to this first financing round for Alizé Pharma III," said Thierry Abribat, manager of TAB Consulting, president of Alizé Pharma III. "I am grateful to those who have already invested in other companies in the group for their renewed support. I am also delighted to welcome new financial partners on board just as we are kicking off a new project, an important milestone in our growth and globalization."
"We were impressed by the achievements so far of the Alizé Pharma team with a novel business model," added François Miceli, a partner at Sofimac Partners and the manager of the Emergence Innovation 1 fund. "We are delighted to be contributing to the launch of this new project on osteoporosis, which is based on a robust scientific approach and a high quality international partnership."
For more information about Alizé Pharma, please visit www.alz-pharma.com.