New Abatacept trial to investigate if targeted immunotherapy can prevent rheumatoid arthritis
Posted: 30 March 2015 | Victoria White
A new trial of the drug Abatacept could bring hope to the millions of Britons who are likely to one day suffer from rheumatoid arthritis…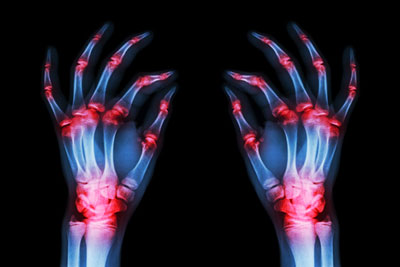 A new trial of the drug Abatacept could bring hope to the millions of Britons who are likely to one day suffer from rheumatoid arthritis.
Led by researchers from England's National Institute for Health Research (NIHR), the study of the drug Abatacept will be the world's largest ever trial investigating whether targeted immunotherapy can prevent rheumatoid arthritis in individuals considered to be at high risk of developing the disease. The study has been made possible by the NIHR Translational Research Partnership bringing together 31 of the country's leading hospitals and universities to take part in the trial.
Professor Dame Sally C Davies FRS FMedSci, Chief Medical Officer for England said: "Preventing chronic diseases and finding ways to minimise their progression is vital for patients' quality of life.  I am delighted that the NIHR is working with Bristol-Myers Squibb on this important preventative study. The Government created Translational Research Partnerships to work in collaboration with the life sciences industry specifically to drive the development of new treatment options for people with debilitating conditions such as rheumatoid arthritis."
Mark Samuels from the NIHR said: "This trial takes us a real step closer to being able to prevent arthritis. I'm delighted that the NIHR is leading such an exciting study. The NIHR is perfectly placed to lead such a big trial in experimental medicine. The study offers hope that this debilitating condition can be prevented."
Abatacept reduces the immune system's attack on normal tissues by interfering with T lymphocytes
Rheumatoid arthritis currently affects more than 500,000 people in the UK – causing great pain and, in some cases, disability. The cost to the NHS is £560m a year. It is estimated that there are approximately 20,000 new cases of rheumatoid arthritis in the UK every year.1  With the UK's aging population, arthritis is set to become an increasing problem.
Abatacept, which is already licensed for treating patients with established rheumatoid arthritis, reduces the immune system's attack on normal tissues by interfering with the immune cells (called T lymphocytes) that contribute to the development of rheumatoid arthritis. Researchers will now be testing the drug in a large experimental trial over the next two years – involving over two hundred people who are at high-risk of developing the disease. The participants will be patients who have joint pains but no joint swelling as well as evidence of an autoimmune response in their blood.
The APIPPRA (Arthritis Prevention In the Pre-clinical Phase of RA with Abatacept) study was conceived and is being led by Professor Andrew Cope from the NIHR Guy's and St Thomas' Biomedical Research Centre at King's College London, part of King's Health Partners Academic Health Sciences Centre in London.
Professor Cope said: "This is a very exciting study of a therapy that is a logical choice for the very earliest detectable phase of the disease process. This is an important first step towards curing this chronic, disabling disease that affects over half a million adults in the UK."
Pharmaceutical company Bristol-Myers Squibb is providing the drug and a £3m grant for the study.
For more information about NIHR, please visit www.nihr.ac.uk.