Bristol-Myers Squibb and uniQure enter into exclusive strategic collaboration to develop gene therapies for cardiovascular diseases
Posted: 7 April 2015 | Victoria White
Bristol-Myers Squibb get exclusive access to uniQure's gene therapy technology platform for multiple targets in cardiovascular diseases…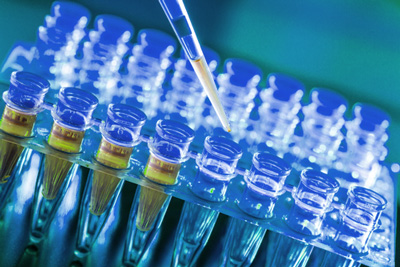 Bristol-Myers Squibb Company and uniQure N.V. have announced an agreement that provides Bristol-Myers Squibb with exclusive access to uniQure's gene therapy technology platform for multiple targets in cardiovascular diseases.
The collaboration includes uniQure's proprietary gene therapy program for congestive heart failure that is intended to restore the heart's ability to synthesize S100A1, a calcium sensor and master regulator of heart function, and thereby improve clinical outcomes for patients with reduced ejection fraction. Beyond cardiovascular diseases, the agreement also includes the potential for target-exclusive collaboration in other disease areas. In total, the companies may collaborate on ten targets, including S100A1.
uniQure will lead discovery efforts and be responsible for manufacturing of clinical and commercial supplies using its vector technologies and its industrial, proprietary insect-cell based manufacturing platform. Bristol-Myers Squibb will lead development and regulatory activities across all programs and be responsible for all research and development costs. Bristol-Myers Squibb will be solely responsible for commercialization of all products from the collaboration.
The collaboration will accelerate the application of gene therapy for large patient populations suffering from cardiovascular diseases
"Bristol-Myers Squibb has an excellent and long-standing track record of success in discovering and developing treatments for cardiovascular diseases and in embracing advancing technologies for the treatment of human diseases," said Carl Decicco, Ph.D., Head of Discovery, R&D, Bristol-Myers Squibb. "Collaborating with uniQure, a clear leader in the field with an innovative and validated gene therapy platform, further strengthens our capability to bring forward transformational new therapeutics for difficult-to-treat diseases, including cardiovascular diseases such as heart failure."
"Bristol-Myers Squibb's strength in the cardiovascular area and its commitment to gene therapy will allow them to leverage the full breadth and capacity of our platform for cardiovascular diseases," said Joern Aldag, Chief Executive Officer of uniQure. "This collaboration will accelerate the application of gene therapy for large patient populations suffering from heart diseases and will complement the further development of uniQure's internal pipeline in two focus areas: liver diseases, including hemophilia, and CNS, including lysosomal storage diseases."
 "It is immensely exciting to see the potential of our initial discoveries recognized first by uniQure and then advanced to a stage where we can build a portfolio of gene therapies to treat cardiovascular disease in partnership with Bristol-Myers Squibb," added Prof. Dr. Patrick Most, Managing Director of uniQure Germany.
uniQure and Bristol-Myers Squibb anticipate the collaboration to be effective during the second quarter of 2015.
For more information about Bristol-Myers Squibb, please visit www.bms.com. 
For more on uniQure, please visit www.uniQure.com.