Results announced from a preclinical study of AV-380 for the treatment of cancer associated cachexia
Posted: 20 April 2015 | Victoria White
Results from a preclinical study of AV-380, a GDF15 inhibitory antibody for the treatment of cancer associated cachexia, have been presented at AACR 2015…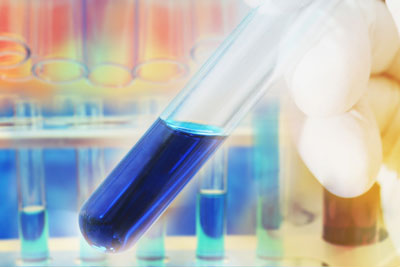 AVEO Oncology has announced the presentation of results from a preclinical study of AV-380, the Company's potent humanised inhibitory antibody targeting growth differentiation factor 15 (GDF15) in a cachectic human tumour xenograft model with significantly increased plasma GDF15 levels.
The data were presented in a poster titled "Effective treatment of cancer associated cachexia by AV-380, a GDF15 inhibitory antibody" at the 2015 Annual Meeting of the American Association of Cancer Research.
One of the most lethal and debilitating effects of cancer is the development of cachexia. It affects the majority of advanced cancer patients and is thought to be responsible for approximately 30% of all cancer deaths. Cachexia is a complex metabolic syndrome associated with malnutrition and severe involuntary weight loss due to the loss of muscle and fat tissue as well as the clinical manifestation of anaemia, inflammation and suppression of immune functions. Current evidence suggests that a pro-inflammatory state may be responsible for many of the symptoms associated with cachexia. GDF15 is a pro-inflammatory cytokine whose elevated circulating levels are significantly correlated with cachexia in cachectic cancer patients and several animal models of cancer cachexia.
Preclinical results highlight the potential of AV-380 as a therapeutic intervention for the treatment of cancer-related anorexia-cachexia syndrome
For the study, mice bearing HT-1080 were treated either with AV-380 or a control antibody. The effect on body weight muscle/fat mass and organ sizes were assessed. Metabolic changes induced by the treatment were measured by a comprehensive laboratory animal monitoring system (CLAMS). Results demonstrated that the inhibition of GDF15 function results in the complete reversion of the phenotypic and metabolic changes associated with cancer-related anorexia-cachexia syndrome (CACS), completely reverting body weight loss and restoring normal body composition of the tumour bearing mice. AV-380 treatment resulted in a catabolic to anabolic metabolic switch and increased food intake energy expenditure resting energy expenditure and physical activity. The data highlight the potential of AV-380 as a therapeutic intervention for the treatment for CACS.
"Cachexia is a prevalent devastating consequence of multiple chronic disease states. The poor understanding of its molecular mechanisms has led to a therapeutic focus on specific symptoms with limited treatment effectiveness" said Michael Needle MD chief medical officer of AVEO. "Our preclinical data show that inhibition of GDF15 results in a switch from catabolism to anabolism suggesting that treatment with AV-380 may reverse the effects of cachexia. We remain encouraged by the potential of this therapeutic approach and continue to actively pursue partnerships to realise the full potential of AV-380 within and beyond cancer cachexia."
A copy of the poster presentation is available on AVEO's website at www.aveooncology.com.