arGEN-X announces publication on therapeutic potential of ARGX-115 in cancer immunotherapy
Posted: 24 April 2015 | Victoria White
arGEN-X and de Duve Institute/UCL/WELBIO have announced the publication of new data showing that ARGX-115 blocks the activity of GARP…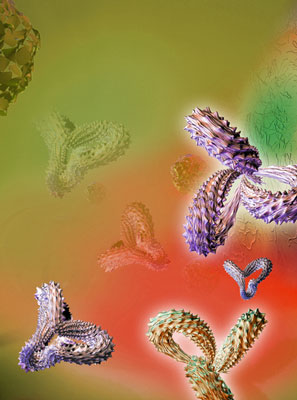 arGEN-X and de Duve Institute / Université Catholique de Louvain (UCL) / WELBIO have announced the publication of new data showing that the preclinical therapeutic antibody ARGX-115 blocks the activity of GARP, a novel immune checkpoint.
These findings were published in Science Translational Medicine and suggest potential for the antibody candidate in cancer immunotherapy.
ARGX-115 inhibits specific downstream effects of regulatory T-Cells
"Combining the expertise of the de Duve Institute/UCL/WELBIO in cancer immunology with arGEN-X's proprietary SIMPLE AntibodyTM platform led to the discovery of ARGX-115, a highly differentiated monoclonal antibody that inhibits the novel immune checkpoint GARP," commented Hans de Haard, Chief Scientific Officer of arGEN-X.
"We believe there is potential for ARGX-115 as a future cancer immunotherapy as it inhibits specific downstream effects of regulatory T-cells (Tregs), a known contributor to cancer progression through the inhibition of anti-tumour immune responses. Additionally, there may be possibilities to use ARGX-115 in combination with tumour vaccines or other therapeutic antibodies in order to improve the efficiency of cancer immunotherapy regimens."
Sophie Lucas, leading the research group at de Duve Institute working on ARGX-115, emphasises: "This monoclonal antibody is the first therapeutic agent to show an inhibitory activity on the immunosuppressive function of human Tregs. The relevance of GARP in converting inactive TGF-beta into its active form on Tregs was now convincingly demonstrated in in vitro and in vivo models by the neutralizing antibody. ARGX-115 highlights the importance of active TGF-beta production in immunosuppression by human Tregs, and provides means to inhibit this immunosuppression in vivo."