Stealth BioTherapeutics expands Ocuvia's clinical development into rare mitochondrial optic neuropathies
Posted: 27 April 2015 | Victoria White
Stealth BioTherapeutics has expanded its ophthalmology programme, led by Ocuvia, with FDA granting a Type B meeting for inherited optic neuropathies…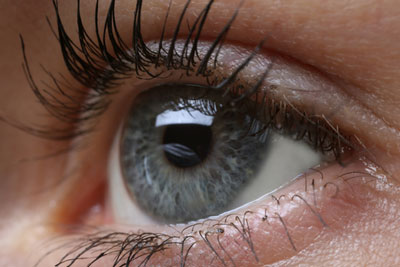 Stealth BioTherapeutics has expanded its ophthalmology programme, led by Ocuvia, with FDA granting a Type B meeting for inherited optic neuropathies.
Optic neuropathies include a diverse group of genetic diseases characterized by vision loss due to mitochondrial dysfunction. Affecting more than 1 in 10,000 individuals, optic neuropathies are common to more than 20 inherited mitochondrial diseases. Stealth's ophthalmology programme is led by Ocuvia, an investigational drug targeting mitochondrial dysfunction to treat common and rare eye diseases. Ocuvia is currently being studied in patients with diabetic macular oedema and dry age-related macular degeneration.
Ocuvia is a promising therapy for patients with inherited optic neuropathies
"With no FDA-approved therapies for patients with inherited optic neuropathies there is a clear unmet clinical need" said Alfredo Sadun, M.D., Ph.D., Director of Neuro-Ophthalmology at the Doheny Eye Institute of the University of California. "By ameliorating mitochondrial dysfunction, Ocuvia is a promising therapy for these rare genetic optic disorders that progress to profound visual loss."
Stealth plans to initiate a clinical study in inherited optic neuropathies with its ReSIGHT trial for Leber's Hereditary Optic Neuropathy (LHON). LHON is a rare genetic mitochondrial disease and the most common inherited optic neuropathy causing sudden and permanent loss of vision predominately in young men. Lissa Poincenot, a leading LHON patient advocate, added "We are tremendously excited for Ocuvia's potential to treat such devastating optic neuropathies and improve the lives of our patients."
By expanding Ocuvia's clinical development Stealth is furthering its commitment to patients with orphan mitochondrial diseases. There are presently no FDA-approved therapies for these patients and treatment options are often limited to vitamins and supplements. Along with its ophthalmology program in inherited optic neuropathies, Stealth is also recruiting patients in its MMPOWER study with Bendavia. The MMPOWER trial is a multicentre study for the treatment of Mitochondrial Myopathy (MM) in patients with genetic mitochondrial diseases.
"We are focused on our rare disease programs with Ocuvia and Bendavia in hopes of providing patients with the first FDA-approved therapy for inherited mitochondrial diseases" said Chief Executive Officer Travis Wilson. "We look forward to initiating the ReSIGHT trial later this year and studying Ocuvia's benefits in this underserved patient population."