Kallistem announces a world first: human spermatogenesis in vitro
Posted: 5 May 2015 | Victoria White
Kallistem has produced a fully formed human spermatozoa in the laboratory setting, using patient testicular biopsies containing only immature germ cells…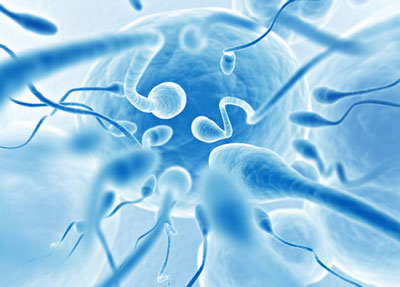 Kallistem has announced a world first: human spermatogenesis in vitro.
At the end of 2014, the Company was able to produce fully formed human spermatozoa in the laboratory setting, using patient testicular biopsies containing only immature germ cells, or spermatogonia.
A number of teams throughout the world have been trying for over 15 years to achieve human spermatogenesis in vitro. Spermatogenesis is an extremely complex physiological process that takes 72 days in vivo. To achieve this world first, Kallistem is leveraging two innovative, patented technologies capable of meeting current regulatory standards.
Kallistem is looking for partners for its expansion in the US
This scientific and technological breakthrough will help confirm Kallistem's position as the world leader in spermatogenesis in vitro. To date, Kallistem has funded its development on its own. In 2015 it aims to raise funds to accelerate its plans for growth and is also looking for partners for its expansion into the US.
The Company is setting up a therapeutic development project for patients whose fertility is at risk. Preclinical trials are expected to last until 2016, with clinical trials starting in 2017. Kallistem's five-year objective is to market its technologies under license to suppliers in the assisted reproductive technology market, as well as selling them directly to public and private fertility clinics.
Achieving full spermatogenesis opens up long-awaited therapeutic possibilities for the treatment of male infertility
"Kallistem is addressing a major issue whose impacts are felt worldwide: the treatment of male infertility. Our team is the first in the world to have developed the technology required to obtain fully formed spermatozoa in vitro with sufficient yield for IVF using ICS. This is a major scientific outcome that enhances both our credibility and our development potential," said Isabelle Cuoc, CEO of Kallistem. "We are targeting a global market worth several billion euros in which there are currently no players. This should convince future financial partners to participate in Series A funding, which we expect to take place before the end of 2015."
"Achieving full spermatogenesis in vitro, from spermatogonia through to the final stage of mature spermatozoa, not just in animal species, but also in humans, is a real biotechnology achievement," said Professor Hervé Lejeune of the Department of Reproductive Medicine at Lyon University Hospital's Women's, Mother and Baby Centre. "This opens up long-awaited therapeutic possibilities."