Soligenix enters agreement with Emergent BioSolutions to develop ricin vaccine RiVax
Posted: 13 May 2015 | Victoria White
Soligenix has initiated a development agreement with Emergent BioSolutions to implement a commercially viable, scalable production technology for RiVax…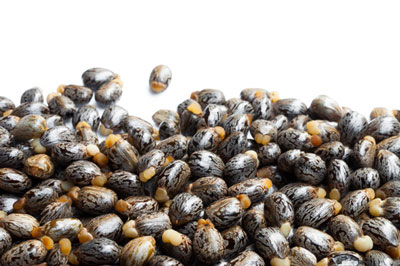 Soligenix has initiated a development agreement with Emergent BioSolutions to implement a commercially viable, scalable production technology for the RiVax™ drug substance protein antigen.
RiVax is a vaccine candidate being developed to protect against ricin exposure.  Ricin toxin is a plant toxin thought to be a bioterror threat because of its stability and high potency as well as the large worldwide reservoir created as a by-product of castor oil production. As a poison, ricin is so potent that the US Centres for Disease Control and Prevention estimates the lethal dose in humans is about the size of a grain of salt. There are currently no effective means to prevent the effects of ricin poisoning.  The successful development of an effective vaccine against ricin toxin may act as a deterrent against the actual use of ricin as a biological weapon and could be used in rapid deployment scenarios in the event of a biological attack.
As part of the agreement, Soligenix will transfer the manufacturing processes and analytics to Emergent to conduct process development work that could potentially lead to a future commercial manufacturing collaboration.
RiVax has demonstrated 100% protection in a preclinical model of lethal ricin exposure 
Soligenix has been developing RiVax, in conjunction with its heat stabilization technology, ThermoVax™, as a heat-stable biodefence vaccine.  RiVax has demonstrated both 100% protection in a preclinical model of lethal ricin exposure and stability up to 1 year at 40 degrees Celsius facilitating storage at ambient temperature.  RiVax is being developed as a safe and effective biodefence vaccine which does not require cold chain shipment and storage.  
"We are pleased to initiate an agreement with Emergent BioSolutions as we expand our efforts to develop an effective, first-in-class vaccine against ricin toxin exposure in combination with our thermostabilization technology," stated Christopher J. Schaber, PhD, President and Chief Executive Officer of Soligenix.  "Collaborating with NIAID and Emergent is an important step in advancing the development of our ThermoVax technology platform. Soligenix intends to use this innovative technology to develop a heat stable ricin toxin vaccine that meets US Government requirements and advances a vaccine thermostabilization platform that may apply to other vaccines."
"Emergent is pleased to be working with Soligenix on this NIAID contract. We believe that Emergent's expertise in developing and manufacturing biodefence medical countermeasures complements the capabilities of the Soligenix team and we look forward to working collaboratively with them to help advance this programme," stated Adam Havey, Executive Vice President and President, Biodefence Division at Emergent BioSolutions.