AmpliPhi's bacteriophage manufacturing facility receives cGMP certification
Posted: 4 June 2015 | Victoria White
AmpliPhi's production facility in Ljubljana has been cleared by JAZMP to manufacture bacteriophages under current Good Manufacturing Practices standards…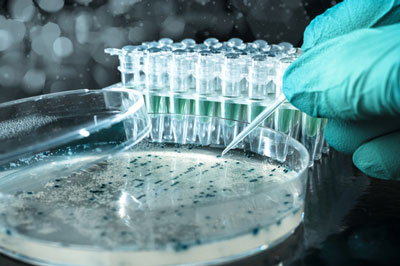 AmpliPhi's production facility in Ljubljana, Slovenia, has been cleared by JAZMP, the Agency of the Republic of Slovenia for Medicinal Products and Medical Devices, to manufacture bacteriophages under current Good Manufacturing Practices (cGMP) standards.
AmpliPhi will produce Staphylococcus aureus and Pseudomonas aeruginosa bacteriophages to be used in planned human clinical trials.
Clearance validates AmpliPhi's technology platform
"This clearance is a pivotal regulatory milestone that further supports AmpliPhi's leadership in the field of bacteriophage with the only cGMP-certified manufacturing facility in the world dedicated to producing bacteriophage products for human use," said M. Scott Salka, CEO of AmpliPhi. "In addition, this clearance allows us to advance our proprietary clinical programme and validates our technology platform for a broad range of bacteriophage therapeutic applications and collaborations."
AmpliPhi's commissioned its production facility in early 2014 after conducting a comprehensive evaluation of global manufacturing options. The Company ultimately realized the benefits of having its own dedicated facility, enabling more stringent control over its manufacturing operations and eliminating the need for relying on contract manufacturing. The 600-square-meter facility includes clean areas of various grades (A-D), optimised to meet the particular needs of each step in the manufacturing process and designed to comply with cGMP standards. The Company has already produced Master Cell Banks (MCBs), Working Cell Banks (WCBs), Master Viral Seeds (MVSs) and drug substance (DS) from S. aureus bacteria and phages, which were selected from extensive in-house libraries on the basis of strict criteria, resulting in pure, reproducible, high quality, cost-effective therapeutic preparations.
"The certification of our manufacturing facility is an important corporate accomplishment allowing the company to supply drug candidates for our upcoming clinical trials," said Mr. Salka.