FDA Grants Orphan Status for ATX-F8-117 for the treatment of haemophilia A patients in the US
Posted: 9 June 2015 | Victoria White
Apitope's product candidate ATX-F8-117 has been granted Orphan Drug Status by the FDA for the treatment of patients with haemophilia A in the US…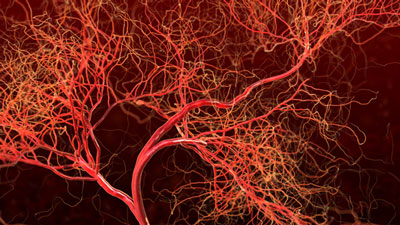 Apitope's preclinical product candidate ATX-F8-117 has been granted Orphan Drug Status by the US Food and Drug Administration (FDA) for the prevention or treatment of inhibitors in haemophilia A patients with inhibitors or at the risk of producing inhibitors.
Commenting on the designation, Dr Keith Martin, CEO said, "Following the Orphan Drug Designation by the European Medical Agency last year, we are very pleased to receive designation from the US FDA for ATX-F8-117. These designations emphasise the need for an effective treatment for haemophilia A patients developing Factor VIII inhibitors that occurs in approximately 30% of patients. This results in poor clotting of the blood leading to severe health issues. This orphan drug designation follows extensive preclinical evaluation and we look forward to advancing a clinical development programme for this important medical condition."
The two peptides in ATX-F8-117 have the potential to treat and prevent inhibitor development in haemophilia A patients
Haemophilia A is a rare chronic bleeding disorder, which leads to inadequate clotting of the blood in response to any type of injury or surgery. It is a genetic disorder that causes missing or defective Factor VIII, an essential blood-clotting protein. Haemophilia A patients are normally treated with Factor VIII to help with the clotting of their blood. However, since these patients' immune systems have had no or low exposure to Factor VIII, they are often not fully tolerant to the replacement Factor VIII used to treat their condition. Consequently, up to 30%of these patients develop Factor VIII inhibitor antibodies.
The development of these antibodies is the most serious complication that significantly limits the treatment of this disorder as well as increasing the cost burden. Apitope has, through its patented discovery platform, completed the research work to confirm that the two peptides in ATX-F8-117, derived from Factor VIII, have the potential to treat and prevent inhibitor development in haemophilia A patients treated with Factor VIII. Currently, there are few therapies available to help patients with inhibitors making the Apitope approach potentially life changing for patients.