Selecta Biosciences initiates Phase 1 clinical study of SEL-212 in gout
Posted: 10 June 2015 | Victoria White
Selecta Biosciences has initiated a Phase 1 study to assess the safety, pharmacodynamic profile, and immunogenicity of pegsiticase, a component of SEL-212…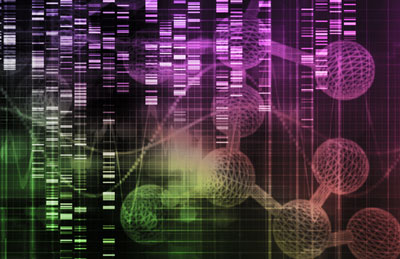 Selecta Biosciences has initiated a Phase 1 clinical study to assess the safety, pharmacodynamic profile, and immunogenicity of pegsiticase, a component of SEL-212.
The product candidate is developed for the indications of refractory and tophaceous gout, which result from elevated levels of uric acid within the body that cause debilitating pain and damage to joints and organs. SEL-212, the lead immunotherapeutic candidate from Selecta's proprietary Synthetic Vaccine Particle (SVP™) Platform, is designed to be the first non-immunogenic version of uricase, an enzyme that metabolizes uric acid. While uricase therapeutics have been demonstrated to be very effective in breaking down uric acid deposits that cause refractory or tophaceous gout, their utility is limited by undesired immune responses in patients, which compromise both efficacy and safety. This Phase 1 clinical study is a single ascending dose multi-centre study of pegsiticase in subjects with elevated uric acid levels in order to define safe and effective dose levels for SEL-212.
SEL-212 is positioned to become the first non-immunogenic uricase
"Gout remains an underestimated disease, as persistent elevated uric acid levels can cause joint and kidney damage and are associated with cardiac disease. Once uric acid deposits have built up, only uricase treatment is truly effective at dissolving them," said Werner Cautreels, PhD, CEO and President of Selecta. "We have positioned SEL-212 to become the first non-immunogenic uricase, designed to dramatically improve treatment of patients with refractory and tophaceous gout. The success of this clinical programme will also pave the way for our SVP platform to unlock the full therapeutic potential of many other biologic therapies adversely affected by immunogenicity."
SEL-212 exemplifies Selecta's approach for deploying its SVP platform to prevent the formation of Anti-Drug Antibodies (ADAs) following repeated treatments with biologics, such as with uricase treatment in severe gout. ADAs are a common problem with other biologic therapies such as enzyme therapy, haemophilia medicines, and novel technologies such as gene therapies and antibody drug conjugates. Application of the SVP platform will yield a pipeline of products with improved therapeutic benefit related to the reduction of unwanted immune responses. Selecta is advancing a series of research and development programmes, including a novel Haemophilia A product and novel gene therapy products that enable repeat dosing. By modulating antigen-specific immune responses, the SVP platform can enhance existing therapies and enable novel treatment approaches.