Invenra and Oxford BioTherapeutics enter collaboration to discover novel therapeutic antibodies targeting cancer
Posted: 26 June 2015 | Victoria White
Invenra and Oxford BioTherapeutics are to collaborate to identify and characterise a panel of fully human therapeutic mAbs against a novel cancer target…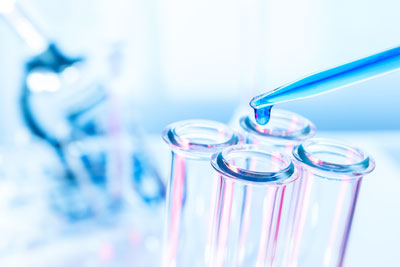 Invenra and Oxford BioTherapeutics (OBT) are to collaborate to identify and characterise a panel of fully human therapeutic monoclonal antibodies (mAbs) against a novel cancer target that OBT has identified utilizing its OGAP® discovery platform.
Invenra's proprietary platform is based on ultra-high throughput technology to synthesise hundreds of thousands of full-length antibodies via cell-free expression and release them into nanowells, where they can be directly and quickly interrogated against cells in a multi-plexed fashion with a diverse set of immunotypic and biologically relevant assays.  The Invenra technology allows rapid identification of high affinity mAbs with the broadest epitope coverage possible while simultaneously performing direct phenotypic screening to isolate those mAbs with the most relevant biological activity, thus leading to the selection of the best lead compounds for further development.
Collaboration is a validation of Invenra's technology
OBT's proprietary target discovery platform, OGAP (Oxford Genome Anatomy Project), incorporates one of the world's largest proprietary cell-membrane focused proteomic databases, with data on over 5,000 cancer membrane proteins providing unique, highly-qualified oncology targets that are selected for optimal ADC activity.
Keith Wilson, OBT's chief scientific officer, said, "OBT is passionate about developing targeted cancer therapies for patients, and we are excited to be working with Invenra on a new approach to pursue mAb-based therapies.  This collaboration leverages the complementary expertise of our two companies in identifying optimal mAbs against targets differentially expressed in cancer."
Roland Green, CEO and president of Invenra, said, "This collaboration is a major milestone for Invenra as a company and a validation of our innovative technology.  We are delighted to be collaborating with Oxford BioTherapeutics to identify best-in-class antibodies against their novel oncology target.  In addition, this collaboration with OBT fits well within our business model, whereby we are making our technology available to a select group of companies while continuing to develop our own internal proprietary pipeline of therapeutic product candidates."