apceth and University of Cologne to join forces on combination cellular immunotherapies for cancer
Posted: 10 July 2015 | Victoria White
apceth is to partner with the University of Cologne to combine technologies and expertise, on the development of immunotherapies for solid tumours…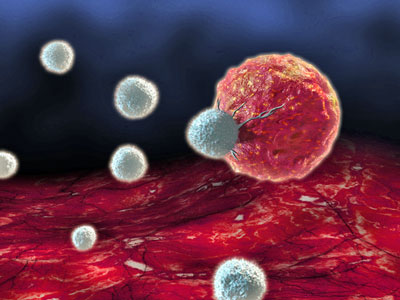 apceth is to partner with Centre for Molecular Medicine Cologne (CMMC), University of Cologne, to combine technologies and expertise, on the development of immunotherapies for solid tumours and haematological malignancies.
The collaboration will start immediately and is based on combinations of Chimeric Antigen Receptor (CAR) T cells, developed at the laboratory of Prof Hinrich Abken against multiple tumour-associated antigens, and apceth-developed engineered mesenchymal stem cells (MSCs).
apceth is developing autologous (patient-derived) and allogeneic (off-the-shelf) engineered MSCs that migrate to tumours and sites of injury or inflammation, based on their natural homing capabilities, where they express therapeutic transgenes.
CAR-T cells are based on T-cells taken from patients and engineered to target and destroy tumour cells that express specific markers. The specificity is dictated by the CARs they express, which also enable them to become activated. The activation, however, is not usually optimal, due to the immunosuppressive tumour microenvironment.
This collaboration will focus on the use of engineered MSCs to promote the local activation of CAR-T cells within tumours. The approach will therefore increase the specificity of CAR-T immunotherapies, as activation of CAR-T cells will be limited outside of tumours.
Combining apceth's gmMSCs with CAR-T cells may open new paths for the treatment of solid cancer
Dr Christine Günther, CEO of apceth, commented, "Immunotherapies have revolutionised cancer care and brought hope to many patients. However, the tumour specificity of many of these approaches remains suboptimal. We see the powerful combination of apceth gmMSCs with CAR-Ts as a great opportunity to overcome some of these barriers and boost the specificity and clinical efficacy of CAR-T cell approaches. We are delighted to be working alongside Prof Hinrich Abken, a pioneer in the field with tremendous experience in CAR-T biology and see many synergies with apceth's gmMSC platform technology and our track record in preclinical and clinical development of genetically-modified cells for clinical trials."
Professor Abken, head of Tumour Genetics at the Centre for Molecular Medicine Cologne and Professor at the Department for Internal Medicine at the University Hospital Cologne, said, "Combining apceth's gmMSCs with CAR-T cells we developed in Cologne during the last decade may open new paths for the treatment of solid cancer. Tumours have evolved multiple strategies to resist an immune attack; we are aiming at focussing the power of the immune system towards the tumour lesion in a specific way while minimizing systemic side effects."
Under the terms of the agreement, apceth will develop and optimise gmMSCs that can generate a pro-inflammatory tumour microenvironment. These will be combined with different CAR-T cells developed by Professor Abken against multiple pre-agreed cancer-specific markers found on solid tumours and haematological malignancies and tested in various preclinical models. Successful candidates will be optimised and further developed for clinical trials.