Probiodrug funds Brigham and Women's Hospital research into pGlu-Abeta for the treatment of Alzheimer's disease
Posted: 13 July 2015 | Victoria White
Probiodrug is to provide funding to further investigate the potential of pGlu-Abeta antibodies for passive vaccination against Alzheimer's disease…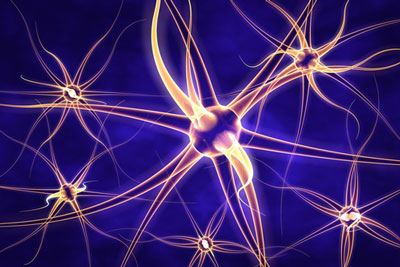 Probiodrug, a biopharmaceutical company developing novel therapeutic solutions to treat Alzheimer's disease (AD), announced today that it will provide funding to further investigate the potential of pyroglutamate-Abeta (pGlu-Abeta) antibodies for passive vaccination against AD.
The funding will support research into the pGlu-Abeta antibodies at the laboratory of Cynthia Ann Lemere, PhD, a neuroscientist at the Ann Romney Centre for Neurologic Diseases at Brigham and Women´s Hospital (BWH).
Inge Lues, Chief Development Officer of Probiodrug, said, "It is the second time we provide financial support through a donation to Dr Lemere's team and this demonstrates our satisfaction with the high caliber science performed at this institution. The laboratory has extensive experience and an impressive set of experimental armamentarium to pursue key questions on the role of pGlu-Abeta."
The funding extends a long-standing collaboration between BWH and Probiodrug
The Brigham Research Institute (BRI) at BWH is one of the most respected biomedical research institutes in the world and the second largest recipient of National Institutes of Health (NIH) funding among independent hospitals in the United States. BWH is a teaching hospital affiliated with Harvard Medical School.
By providing unrestricted funding to Dr Lemere's Laboratory, Probiodrug has extended a long-standing collaboration with BWH that began in 2008. Probiodrug scientists and Dr Lemere's team worked on characterising the deposition of pGlu-Abeta in different animal models with Alzheimer´s-like pathology and to initiate vaccine studies targeting these deposits in transgenic animal models. The BHW team worked specifically on the pharmacology of anti-pGlu-Abeta antibodies, discovered and generated by Probiodrug, that significantly reduce pGlu-Abeta and plaque deposits in hippocampus and cerebellum in transgenic mice.
AD is a neurological disorder, which is the most common form of dementia, and ultimately leads to death. Today, 44 million people worldwide currently live with the condition and this number is expected to almost double by 2030 and to more than triple by 2050 to over 132 million. AD has an estimated, global societal cost of over $600 billion.