MUSC and Bristol-Myers Squibb announce research collaboration focused on fibrotic diseases
Posted: 15 July 2015 | Victoria White
MUSC and Bristol-Myers Squibb have entered into a research collaboration focused on fibrotic diseases, including scleroderma and renal fibrosis…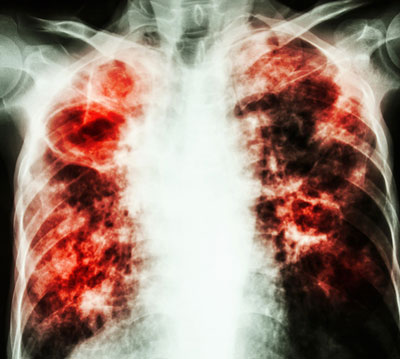 The Medical University of South Carolina (MUSC) and Bristol-Myers Squibb have entered into a translational research collaboration focused on fibrotic diseases, including scleroderma, renal fibrosis and idiopathic pulmonary fibrosis.
The agreement includes studies designed to improve the mechanistic understanding of fibrosis, explore patient segmentation based on disease characteristics and/or biomarker approaches and predictors of disease progression.
"Bristol-Myers Squibb's collaboration with MUSC further strengthens and advances our Discovery research efforts in fibrotic diseases, a strategic area of focus for the company," said Carl Decicco, Ph.D., Head of Discovery, R&D, Bristol-Myers Squibb. "MUSC brings substantial expertise in translational research and drug discovery related to fibrotic diseases including access to patient derived disease tissue samples that will help us accelerate the application of scientific knowledge to potential new treatment approaches for patients."
Bristol-Myers Squibb has a number of therapies in development for fibrotic diseases
"This is an exciting opportunity with the potential to make a significant impact in fibrotic diseases and in patients' lives with these debilitating diseases," said Karen Lackey, MUSC Centre for Therapeutic Discovery and Development executive director and pharmacy associate professor. "Our goal with translational research is to shorten the timeline in getting patients the medications and treatments they need. We have unparalleled expertise in fibrosis research at MUSC, and this collaboration with a leader like Bristol-Myers Squibb in discovery and development of medications is going to take that foundational work to the next level."
Bristol-Myers Squibb and MUSC are committed to addressing the unmet need in fibrotic diseases that are characterised by the formation of excess fibrous connective tissue in an organ or tissue, by identifying novel medicines to halt or slow disease progression. Among the assets in Bristol-Myers Squibb's fibrosis portfolio are BMS-986020, a lysophosphatidic acid 1 (LPA1) receptor antagonist in Phase 2 development for the treatment of idiopathic pulmonary fibrosis (IPF), and a CCR2/5 dual antagonist in Phase 2 development for diabetic kidney disease.