Achaogen awarded $4.5 million contract to advance LpxC inhibitors
Posted: 16 July 2015 | Victoria White
Achaogen has been awarded a $4.5 million contract for the discovery and development of LpxC inhibitors for the treatment of bacterial infections…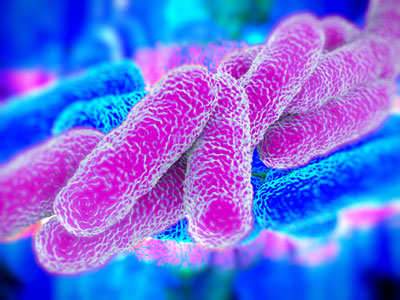 Achaogen, a clinical-stage biopharmaceutical company developing novel antibacterials to treat multi-drug resistant (MDR) gram-negative infections, has been awarded a contract for $1.5 million over the next year, with additional funding up to $3.0 million available over the next three years if all options are exercised.
The contract was awarded by the National Institute of Allergy and Infectious Diseases (NIAID), as part of the National Institutes of Health (NIH), an agency of the United States Department of Health and Human Services. This award will specifically fund the discovery and development of LpxC inhibitors, which are novel small molecule agents, for the treatment of bacterial infections, including those resistant to currently available antibiotics.
Achaogen's LpxC inhibitor programme is currently in the preclinical stage
"We are extremely pleased to receive this contract and are grateful for the opportunity to continue working with NIAID to address the global concern of antibiotic resistance," commented Kenneth Hillan, Chief Executive Officer of Achaogen.
LpxC inhibitors have the potential to fill an important unmet medical need in the treatment of infections such as bacterial pneumonias and bloodstream infections, and additionally have the potential to treat infections caused by biothreat pathogens. LpxC inhibition would represent the first new mode of action in nearly 30 years for the treatment of antibiotic-resistant gram-negative bacterial infections. Achaogen's LpxC inhibitor programme is currently in the preclinical stage of development. As the programme continues with contract funding from NIAID, the Company will apply the significant knowledge it has gained from research and clinical studies of LpxC inhibitors.