Positive topline results from brincidofovir smallpox study
Posted: 24 July 2015 | Victoria White
Chimerix has announced that its investigational antiviral brincidofovir showed a survival benefit in a pivotal study of an animal model for smallpox…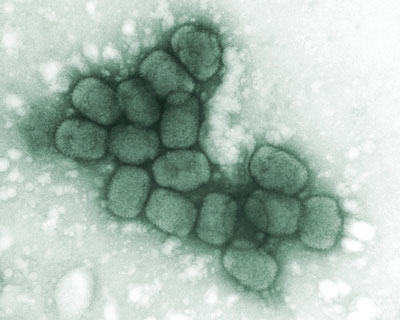 Chimerix has announced that its investigational antiviral brincidofovir showed a survival benefit in a pivotal study of an animal model for smallpox.
Chimerix is developing brincidofovir as a medical countermeasure against smallpox, for which there is no antiviral agent currently approved. The US Food and Drug Administration (FDA) has granted Fast Track status to brincidofovir for smallpox, CMV, and adenovirus.
The primary objective of this  pivotal smallpox study was to assess the efficacy of immediate and delayed treatment with brincidofovir after clinical signs of disease compared with placebo in preventing mortality in rabbits infected with the lethal rabbitpox virus – a well-characterised model of smallpox. The study met its primary endpoint. Rabbits treated with brincidofovir upon the first clinical sign of disease, and rabbits that received brincidofovir 24 or 48 hours after the first clinical sign of disease, demonstrated a statistically significant reduction in mortality compared to rabbits that received placebo. Final results from this study, including data on the incidence and severity of clinical and laboratory events in each cohort, are expected by the fourth quarter of 2015 and will be submitted to an upcoming medical conference and to the FDA for discussion of next steps.
The brincidofovir doses used in this animal study were scaled to equivalent doses used in the Phase 3 clinical trials of brincidofovir for CMV and adenovirus in humans, the SUPPRESS and AdVise trials, respectively. Additional data may be required prior to a new drug application (NDA) submission for smallpox.
Chimerix is working with BARDA and the FDA to advance brincidofovir
"Data from this pivotal study support the potential for brincidofovir to contribute to the US national security and public health preparedness for the treatment of smallpox, which is a Category A Priority Pathogen," said M. Michelle Berrey, MD, MPH, President and CEO of Chimerix. "We look forward to continuing our work with BARDA and the FDA to advance brincidofovir as a medical countermeasure for smallpox."
In April 2015, the Biomedical Advanced Research and Development Authority (BARDA) announced its intent to award a procurement contract to Chimerix and stated that it anticipates announcing the award by the end of September 2015. The estimated period of performance for the 60-month base period is September 2015 through August 2020 for initial deliveries of brincidofovir to the U.S. Centers for Disease Control and Prevention's Strategic National Stockpile. Options may be exercised at BARDA's discretion to achieve the potential delivery of a maximum of 1.7 million treatment courses. BARDA's total estimated dollar value for the 60-month base period contract is approximately $100 million. If all options are exercised by BARDA, the total dollar value is estimated to be approximately $435 million.