Evotec, Gladstone Institutes and Dolby Family Ventures team up to find Alzheimer's cure
Posted: 24 July 2015 | Victoria White
Evotec is teaming up with Cure Network Ventures and Dolby Family Ventures to identify new therapeutic approaches for Alzheimer's disease…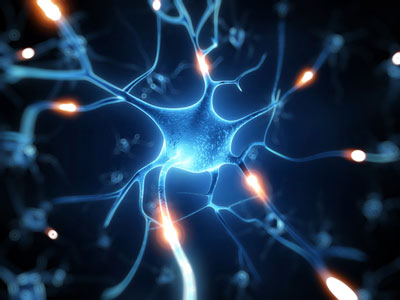 Evotec is teaming up with Cure Network Ventures and Dolby Family Ventures to identify new therapeutic approaches for Alzheimer's disease.
Taking basic science discoveries through the development stage toward drug design is challenging. One of the primary issues is that critical steps in the process are beyond the financial resources provided by conventional academic funding models, creating a gap often referred to as "the valley of death." The collaboration bridges this gap by combining a highly innovative scientific research program with state-of-the-art drug discovery capabilities and a funding source interested in identifying new therapeutic avenues for Alzheimer's disease.
Initially, the initiative will focus on two unique programmes that aim to block key mechanisms suspected of promoting abnormal neuronal network activity and cognitive decline in Alzheimer's disease, a disease which is affecting approximately 36 million people worldwide and which cannot be cured at the moment. One programme will focus on the protein tau that accumulates in brain cells of patients with Alzheimer's disease and in other neurodegenerative disorders. The other will focus on an important ion channel that may be involved in the generation of detrimental brain rhythms in Alzheimer's disease and neuropsychiatric conditions.
Initiative recognises the importance of generating productive links between academia and industry
"This entrepreneurial translational model utilises the particular strengths of the three partners and promotes their interactions, allowing for maximum leverage of all resources", said Stephen Freedman, PhD, Vice President of Corporate Liaison and Ventures at Gladstone Institutes. Cure Network Ventures is a for-profit company owned by Gladstone Institutes.
Dr Werner Lanthaler, Chief Executive Officer of Evotec, added, "We are excited to be part of this research initiative that combines the best-in-class ingredients of what is needed for novel and innovative drug candidates in Alzheimer's disease. Translating academic innovation into tangible assets for the Pharma industry in an entrepreneurial framework is core to our strategy."
David Dolby, Managing Director, Dolby Family Ventures, concluded, "We recognise the importance of generating more productive links between academia and industry. Gladstone conducts trailblazing and rigorous research to discover new therapies for Alzheimer's disease. We are honoured to team up with Gladstone and Evotec to work on finding a cure."