Six major projects to bring molecular pathology tests to patients
Posted: 27 July 2015 | Victoria White
The MRC and EPSRC have made a joint award of £16m to develop molecular pathology tests to help deliver stratified medicine in a wide range of disease areas…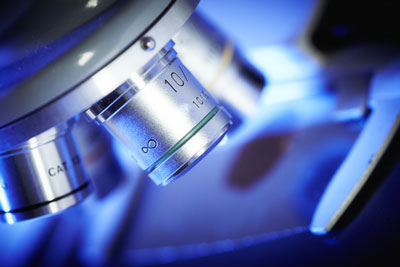 The Medical Research Council (MRC) and the Engineering and Physical Sciences Research Council (EPSRC) have made a joint award of £16m to develop molecular pathology tests to help deliver stratified medicine in a wide range of disease areas.
Stratified medicine is an approach which subdivides patients with a shared disease into groups based on, for instance, their risk of the disease progressing or how they respond to treatment.  Identification of these different groups can help predict the most effective and safe intervention for individual patients. In addition, by understanding the underlying mechanisms that cause these differences, researchers can develop new interventions for those groups whose needs are currently not well met.
Molecular pathology is a major tool in stratified medicine. Tiny samples of blood or tissue are taken from the patient – usually with minimal discomfort because of the small amount taken and the use of minimally-invasive methods of collection. The samples are then analysed for levels of large molecules (such as proteins and DNA). Combining these results with other information, such as imaging and clinical data, enables the precise subdivision of patients.  
Molecular pathology will 'revolutionise' the way we diagnose and treat disease
Last year, the MRC produced a report that warned that, while UK investment in stratified medicine has reached nearly £200 million in the last four years, the UK capacity for molecular pathology needed to be increased in order to capture the potential patient and economic benefits stratification offers.
To support molecular pathology, the MRC and EPSRC have supported six nodes led by the universities of Edinburgh, Glasgow, Leicester, Manchester, Newcastle and Nottingham. Each node brings researchers, clinicians and industry together to develop molecular diagnostic tools, to enable stratification, in disease areas such as cancer, respiratory diseases, digestive disease, infections, rheumatoid arthritis, psoriasis and lupus.
The six nodes are collaborating with 20 industrial partners, including leading diagnostic and instrumentation companies and innovative technology and data SMEs.
Dr Suzy Lishman, President of The Royal College of Pathologists, said, "Molecular pathology will revolutionise the way we diagnose and treat disease, with patients receiving treatment tailored to their particular condition. This £16m award comes at crucial time and will help ensure that medicine and industry work together to develop molecular pathology tests for the benefit of patients with a wide range of conditions. Pathology has always been central to diagnosis but plays an even more vital role in stratified medicine. This investment will help ensure that the UK has the molecular pathology capacity that it needs to provide world-leading diagnostics and the best possible care for patients."