ADXS-PSA awarded grants from PCF and Movember Foundation
Posted: 5 August 2015 | Victoria White
Two research projects involving ADXS-PSA, which is being developed for prostate cancer, have been selected for 2015 Movember Foundation-PCF Challenge Awards…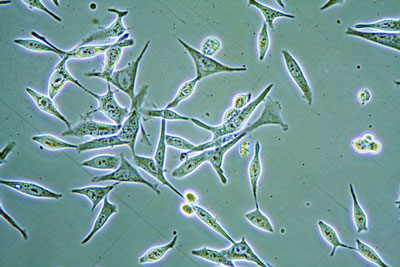 Two research projects involving the Advaxis' Lm Technology™ immunotherapy candidate ADXS-PSA, which is being developed for prostate cancer, have been selected for 2015 Movember Foundation-PCF Challenge Awards.
Grants amounting to $1 million each have been awarded to the two ADXS-PSA teams conducting innovative large-scale research projects concerning metastatic, treatment-resistant prostate cancer, an advanced form of the disease with often-lethal outcomes.
The Movember Foundation-PCF Challenge Awards, sponsored by the Movember Foundation and the Prostate Cancer Foundation (PCF), support cross-disciplinary teams of investigators conducting pioneering research to address critical, unmet medical needs for prostate cancer patients. These highly competitive awards make large investments in multi-year projects that may fall outside the parameters of traditional funding organisations. Each proposal submitted to PCF was subjected to a rigorous peer review process that assessed the scientific merit of the project as well as its potential impact for patients. To date, the Movember Foundation has donated approximately $39 million to PCF to support innovative prostate cancer research, funding 28 research awards in the US., Canada and the UK.
Both ADXS-PSA projects awarded involve principal investigator Adam P. Dicker, M.D., Ph.D., Chair of the Department of Radiation Oncology at the Sidney Kimmel Cancer Center at Thomas Jefferson University, and will evaluate progression-free survival (PFS) as the primary endpoint and look at deep sequencing of T cell receptors to follow expansion of specific T cell clones.
"I look forward to having the opportunity to explore the potential of ADXS-PSA as immunotherapy in locally advanced and metastatic prostate cancer in two clinical trials," said Dr Dicker. "These trials will help further the scientific understanding on the effects of targeting the prostate-specific antigen associated with prostate cancer."
Advaxis and Merck are evaluating ADXS-PSA with Keytruda in mCRPC
The following ADXS-PSA proposals were selected to receive funding:
"CARAVAN (Checkpoint-Radiation-Vaccine Neoadjuvant) trial for metastatic prostate cancer". This is a Phase 1/2 study investigating intraprostatic anti-CTLA-4 and PD-1 blockade, plus radiation and ADXS-PSA in metastatic prostate cancer.
"Altering the natural history of metastatic prostate cancer using stereotactic ablative radiotherapy and immune stimulation". This is a Phase 1/2 study that combines stereotactic ablative radiation to prostate cancer metastases, followed by treatment with ADXS-PSA.
"We are tremendously honoured to have ADXS-PSA recognised and supported in this way by the 2015 Movember Foundation-PCF Challenge Awards," said David J. Mauro, M.D., Ph.D., Executive Vice President and Chief Medical Officer of Advaxis. "This funding will bring about the research necessary to potentially bring ADXS-PSA immunotherapy to people with metastatic prostate cancer, a disease that is expected to take the lives of 27,540 men in 2015."
Advaxis recently announced that enrollment has initiated in the Phase 1/2 KEYNOTE-046 clinical trial evaluating the combination of ADXS-PSA and Merck's anti-PD-1 therapy Keytruda in patients with previously treated, metastatic castration-resistant prostate cancer (mCRPC). KEYNOTE-046 is the first-in-human study of ADXS-PSA and the second study initiated to evaluate the use of Keytruda in the treatment of advanced prostate cancer. Data from preclinical studies suggest that Advaxis's Lm Technology™ immunotherapies in combination with a PD-1 antibody may lead to an enhanced anti-tumour immune response.