AstraZeneca and Heptares to develop novel immuno-oncology treatments
Posted: 6 August 2015 | Victoria White
AstraZeneca and Heptares Therapeutics have entered into a licensing agreement to develop A2A receptor-blocking compounds as cancer immunotherapies…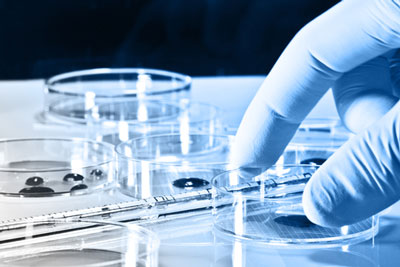 AstraZeneca and Heptares Therapeutics have entered into a licensing agreement to develop novel immuno-oncology treatments.
Under the terms of the agreement, AstraZeneca will acquire exclusive global rights to develop, manufacture and commercialise the adenosine A2A receptor antagonist, HTL-1071, a small molecule immuno-oncology candidate. The companies will also collaborate to discover further A2A receptor-blocking compounds for development in cancer immunotherapy.  AstraZeneca will explore the assets across a range of cancers, including in combination with its existing portfolio of immunotherapies.
Tumour cells have developed mechanisms to evade the immune system, including through the production of a natural molecule called adenosine. By stimulating A2A receptors, adenosine stops T-cells within the immune system from proliferating and reduces their ability to destroy cancer cells. Blocking A2A receptors can therefore promote the anti-cancer response of T-cells within in the tumour microenvironment.
Heptares will receive an upfront payment of $10 million and is eligible to receive additional, significant near term milestone payments based on agreed preclinical and/or clinical events. Subject to successful completion of development and commercialisation milestones, Heptares is also eligible to receive more than $500 million, as well as up to double-digit tiered royalties on net sales.
Collaboration will combine Heptares' A2A receptor programme with AstraZeneca's oncology portfolio
Susan Galbraith, Vice President, Head of Oncology in AstraZeneca's Innovative Medicines and Early Development Unit, said, "We are pleased to expand our successful collaboration with Heptares into the exciting area of immuno-oncology. By combining the pioneering A2A receptor programme with the strength of AstraZeneca's oncology portfolio, we hope to develop novel treatments with the potential to transform the lives of patients."
Malcolm Weir, Chief Executive Officer of Heptares, said, "The A2A receptor programme at Heptares has been an outstanding example of our Structure Based Drug Design approach in action, resulting in a novel clinical candidate, HTL-1071, with a highly attractive profile. Heptares is targeting G-protein-coupled receptors that play a key role in cancer biology through the identification of both antibody and small molecule therapeutics. We are delighted to be entering this expanding field by partnering with AstraZeneca, an innovative leader in the field of cancer immunotherapy. This agreement further builds on our successful existing research collaboration."