Janus Biotherapeutics and Roche collaborate on autoimmune disease therapies
Posted: 20 August 2015 | Victoria White
Janus Biotherapeutics has entered into a collaboration with Roche for the development of a small molecule toll-like receptor (TLR) inhibitor…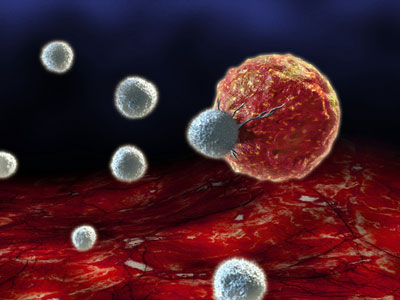 Janus Biotherapeutics, an autoimmunity therapeutics company, has entered into a collaboration with Roche for the development of a small molecule toll-like receptor (TLR) inhibitor with the potential to address several autoimmune diseases.
TLRs are an important class of proteins that play a key role in the innate immune system.  Strong scientific evidence links aberrant TLR activation and signalling with the development of autoimmune disorders. Janus Biotherapeutics will work exclusively with Roche on TLR research and development.
Janus Biotherapeutics' TLR antagonist has potential across multiple autoimmune diseases
"Even if still in a preclinical phase, Janus' unique triple TLR antagonist has potential therapeutic applications across multiple autoimmune diseases with high unmet medical need," said Grayson Lipford, Janus Biotherapeutics' co-founder and Chief Scientific Officer. "The Janus programme will be a part of Roche's external drug discovery portfolio and benefit from Roche's know-how in drug development and translational medicine and strong heritage in autoimmune diseases."
"We are delighted to have found a partner with the capability to fully leverage our team's world class expertise in TLR biology and chemistry," said Joseph Baron, co-founder and CEO of Janus Biotherapeutics. "We hope that this collaboration will ultimately benefit patients with autoimmune diseases and look forward to working with Roche on our shared goal to develop innovative medicines."
Under the terms of the agreement, Janus Biotherapeutics will receive an upfront cash payment and R&D funding over a collaboration period. Following the achievement of certain predetermined milestones, Roche will have the option to acquire Janus Biotherapeutics. In the event that the option is exercised, Janus Biotherapeutics' shareholders will be eligible to receive an acquisition fee and, potentially, development milestones.