Positive initial clinical data from Phase 1 trial with ALN-PCSsc
Posted: 2 September 2015 | Victoria White
In the Phase 1 study, subcutaneous administration of ALN-PCSsc resulted in an up to 83% lowering of LDL-C, with an up to 64 ± 5% mean maximum reduction, comparable to published results for anti-PCSK9 MAbs…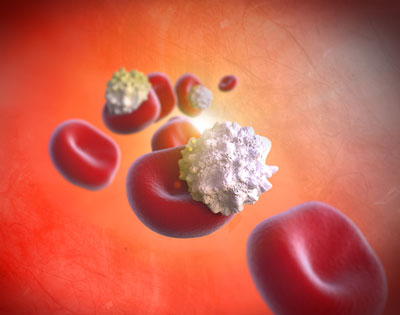 Alnylam Pharmaceuticals and The Medicines Company have announced positive initial results from their ongoing Phase 1 clinical trial with ALN-PCSsc.
The results were announced at ESC Congress 2015.
ALN-PCSsc is an investigational RNAi therapeutic targeting PCSK9 – a genetically validated protein regulator of LDL receptor metabolism – being developed for the treatment of hypercholesterolemia. In contrast to anti-PCSK9 monoclonal antibodies (MAbs) that bind to PCSK9 in blood, ALN-PCSsc is a first-in-class investigational medicine that acts by turning off PCSK9 synthesis in the liver.
In the Phase 1 study, subcutaneous administration of ALN-PCSsc resulted in an up to 83% lowering of LDL-C, with an up to 64 ± 5% mean maximum reduction, comparable to published results for anti-PCSK9 MAbs. Similar reductions in LDL-C were seen in patients on and off concomitant statin therapy. The effects of ALN-PCSsc were highly durable, with clinically significant and clamped reductions in LDL-C maintained for over 140 days, supportive of a once-quarterly and possibly bi-annual subcutaneous dose regimen. Maximal lowering effects on LDL-C were consistently achieved at a dose of 300 mg associated with a low injection volume of 1.5 mL; this dose was significantly below the 800 mg top dose studied per the Phase 1 protocol. Importantly, ALN-PCSsc was generally well tolerated with no clinically significant drug-related adverse events.
The development leadership of ALN-PCSsc now transitions from Alnylam to The Medicines Company, who together announced initiation of the ORION development programme, with an initial Phase 2 study planned to begin by end-2015 and a Phase 3 study expected to begin by end-2017. ORION is also expected to include a comparative study of ALN-PCSsc with anti-PCSK9 MAbs.
Initial results show ALN-PCSsc demonstrates robust reduction in LDL-C
"Our initial Phase 1 results with ALN-PCSsc, a first-in-class investigational PCSK9 synthesis inhibitor, demonstrate robust, dose-dependent, and durable reductions in LDL-C of up to 83%. Remarkably, significant and clamped lowering of LDL-C is achieved for over 140 days after a single dose. At the 300 mg dose – which we believe is optimal, with fully saturating effects on both LDL-C lowering and PCSK9 knockdown – an injection volume of 1.5 mL and possibly lower can be achieved. Accordingly, we believe that these results support a quarterly, and possibly bi-annual, low volume subcutaneous dose regimen for further development," said Akshay Vaishnaw, M.D., Ph.D., Executive Vice President of R&D and Chief Medical Officer at Alnylam. "Importantly, ALN-PCSsc was generally well tolerated with no clinically drug-related significant adverse events to date. Based on these positive results, we believe that ALN-PCSsc potentially represents an innovative, differentiated, and well validated approach for the treatment of hypercholesterolemia. We very much look forward to our continued partnership with The Medicines Company as they now take the lead in developing ALN-PCSsc in the ORION programme."
"Based on these initial Phase 1 results, we believe that ALN-PCSsc has a highly competitive profile as compared with anti-PCSK9 monoclonal antibodies that are labeled for twice-monthly dosing. In particular, we believe that a maximally efficacious and well tolerated quarterly or potentially bi-annual, low volume subcutaneous dosing regimen could address the unmet needs for hypercholesterolemia management in a massive, at-risk, often non-adherent population worldwide. Moreover, we imagine that ALN-PCSsc has the potential to open new innovation horizons with patients, providers, and payers by linking the temporal cycle of LDL-C monitoringwith administration of therapy," said David Kallend, MBBS, Vice President and Global Medical Director at The Medicines Company.