Novogen announces outcome of science review
Posted: 2 September 2015 | Victoria White
Novogen has confirmed its scientific review has identified high value opportunities for its technology platforms in areas of unmet patient need…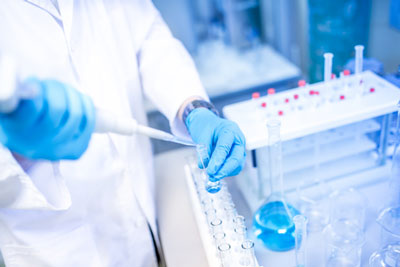 Novogen has confirmed its comprehensive scientific review has identified high value opportunities for its ground-breaking technology platforms in areas of unmet patient need.
The Company has said it is moving as quickly as practicable through the remaining preclinical projects prior to entering into Phase 1 clinical trials with its three lead compounds.
Acting Chief Executive Officer, Iain Ross, said that following his appointment last month, Novogen initiated a company-wide review, including a comprehensive science review, to determine top priorities and enabling the Company to focus valuable resources to achieve high value opportunities in a highly competitive market place.
"In keeping with industry best practice and Novogen's commitment to maintaining a high standard of scientific integrity, we've formed a Scientific Review Committee to ensure rigor is applied to all of our decision-making processes. Committee members include retired Executive Vice President for Eli Lilly & Co and President of Lilly Bio-Medicines, Bryce Carmine, as well as two eminent academic researchers: Professor Peter Gunning  from the University of New South Wales, Australia, and Professor Gil Mor from Yale Universityin the USA."
"I am delighted to report our Scientific Review Committee has identified realistic opportunities based on the extensive data available for our lead drug candidates. We have therefore chosen to tighten our focus on significant areas of unmet patient need. Given scientific success we are confident these opportunities will enable us to drive strong value for shareholders," Mr Ross said.
"The Company is in a strong financial position to expeditiously drive our three drug candidates through their final requisite preclinical safety programmes and ultimately into Phase 1 clinical trials. This will be our next critical decision point. In line with our business strategy, we will be applying our resources to target opportunities that could generate the greatest return."
Novogen committed to progressing Cantrixil, Anisina and Trilexium in to clinical trials
Mr Ross continued, "Pending the outcome of the required safety studies we are committed to progressing Cantrixil and Anisina to Phase 1 clinical trials in 2016 and Trilexium by 2017. We will be continuing to work through the necessary regulatory requirements as thoroughly and as quickly as practicable."
"Another significant outcome of our scientific review has been the recognition of the depth of our medicinal chemistry expertise across our two technology platforms. This secures for the Company exceptional future growth opportunities, provides back-ups for our existing lead compounds and opens up new avenues for future discovery. Our actions have also strengthened our existing patent protection."
Mr Ross said that following the scientific review, the Company had decided to pursue a patent protection approach for its degenerative and regenerative medicine programme known as Jacob's Hope. This programme would now take a lower profile while Novogen focus on the nearer term core opportunities.