Immunocore ranks high in the Sunday Times Hiscox Tech Track 100
Posted: 7 September 2015 | Victoria White
Immunocore has been ranked as the Number one company in the southeast region of the UK and number nine overall in the Sunday Times Hiscox Tech Track 100…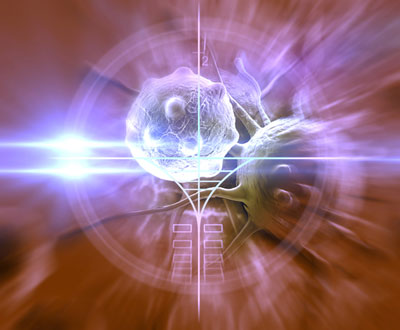 Immunocore has been ranked as the Number one company in the southeast region of the UK and number nine overall in the 15th annual Sunday Times Hiscox Tech Track 100.
The Sunday Times Hiscox Tech Track 100 league table ranks the top 100 private British technology, media and telecoms (TMT) companies with the fastest-growing revenues over the last three years. Immunocore appears in the league table for the first time as it has grown revenues exponentially to £6.4 million in 2014.   
Tech Track 100 is compiled by Fast Track in association with The Sunday Times on an annual basis and adopts the London Stock Exchange's techMARK definition of a technology company as one 'that shows a commitment to innovation, research and product development, and operates in sectors including software, internet, telecoms and biotech'. A comment associated with the Company on the Sunday Times Hiscox Tech Track 100 league table 2015 states it "completed the largest financing — £205m — for a private European life sciences company". Indeed, the company announced in July it had completed the mammoth financing round which included new investors Woodford Investment Management, Malin Corporation plc, Eli Lilly and Company and RTW Investments.
Inclusion in Tech Track 100 a "great source of pride" for Immunocore
Eva-Lotta Allan, Chief Business Officer at Immunocore, commented on the Tech Track 100 listing, "We are delighted that our recent growth and performance has been recognised by inclusion in the prestigious Tech Track 100. TMT is one of the most exciting sectors in the UK and for Immunocore, which is a leading biotech company, to rank alongside some of the UK's fastest growing and most innovative companies is a great source of pride for us."
Immunocore is a world-leading biotechnology company developing novel T cell receptor (TCR) based biological drugs to treat cancer, viral infections and autoimmune disease. Immunocore's proprietary technology is focused on small protein molecules called ImmTACs (Immune mobilising mTCR Against Cancer) that enable the immune system to recognise and kill cancerous or bacterially/virally infected cells. ImmTACs are synthetic, soluble T cell receptors (TCRs) that recognise diseased cells containing disease specific targets. The ImmTACs enable circulating T-cells to selectively identify and kill diseased cells.  The ImmTAC platform is unique in its high specificity and potency and broad applicability to a wide range of intracellular targets and disease indications.  ImmTACs can access up to nine-fold more targets than typical antibody-based therapies, including monoclonal antibodies.