ReViral announces $21m fundraising to advance RSV drug
Posted: 8 September 2015 | Victoria White
The funding will enable ReViral to progress its lead drug candidate, RV521, into proof of concept clinical trials and to continue the development of a novel series of antiviral inhibitors…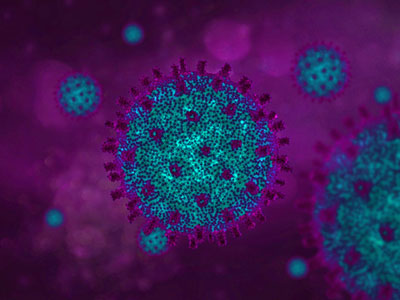 ReViral, an emerging UK-based antiviral drug discovery and development company, focused on diseases caused by the Respiratory Syncytial Virus (RSV), has successfully completed a US $21 million Series A financing.
The financing was jointly led by Edmond de Rothschild Investment Partners and OrbiMed with additional new investment from Brace Pharma Capital. As part of the transaction Wellcome Trust converted a Seeding Drug Discovery Award loan to the company into equity. Representatives of Edmond de Rothschild Investment Partners, OrbiMed and the Wellcome Trust will be joining the ReViral Board.
The funding will enable ReViral to progress its lead drug candidate, RV521, into proof of concept clinical trials and to continue the development of a novel series of antiviral inhibitors targeting RSV fusion. RV521 is a highly potent and orally bioavailable potential treatment of RSV infections and will enter IND enabling toxicology studies in Q4 2015, with the aim of moving into the clinic in 2016. 
RSV is responsible for 64 million infections and an estimated 200,000 deaths worldwide annually in children under five years alone. There are currently no RSV vaccines available and there is an urgent need for improved drugs for this indication. 
ReViral is a leader in the RSV drug development field
Raphaël Wisniewski, Partner at Edmond de Rothschild Investment Partners, said, "The lack of treatment options available and the limited competition in RSV offer a significant market for innovative therapies. We believe ReViral has a truly novel product and its focus gives it the potential to build a franchise of RSV programmes and eventually expand into all the diseases associated with infection by this virus."
Chau Q. Khuong, Private Equity Partner at OrbiMed, added, "We have been following the RSV field for some time and see ReViral as a leader in this space. We are delighted to bring our investment expertise into the development of the Company as it moves into the clinic next year."