MGB Biopharma wins Scottish Business Award
Posted: 10 September 2015 | Victoria White
MGB Biopharma was one of three shortlisted finalists for the "Early Stage/ Risk Capital Deal of the Year" category which is awarded for a deal made by an early stage company…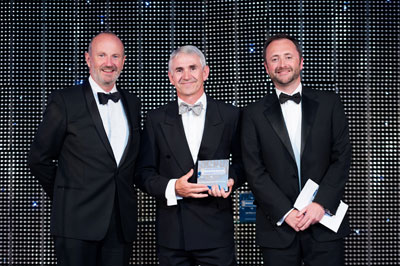 MGB Biopharma, a biopharmaceutical company developing a truly novel class of anti-infectives to address the major global problem of antibiotic resistance, has been named a Winner in the 2015 Scottish Business Insider Deals & Dealmakers Awards.
MGB Biopharma was one of three shortlisted finalists for the "Early Stage/ Risk Capital Deal of the Year" category, sponsored by Morisons Solicitors, which is awarded for a deal made by an early stage company. Judging criteria includes the quality of the investment capital, the level and complexity of the syndication of the investment, the scale of market opportunity for the company and potential return for investors, and the role of the management team and its advisers in realising the deal.
Over the past year, the Company raised £4m to develop MGB-BP-3, its novel antibacterial, which is active against a growing number of Gram-positive hospital acquired infections. The funding has been provided by a syndicate of investors, led by Archangels, and includes existing investors Barwell PLC, TRI Cap and the Scottish Investment Bank, the investment arm of Scottish Enterprise.
"Great honour" for MGB Biopharma
Miroslav Ravic, CEO of MGB Biopharma, said, "It is a great honour to have won such an eminent award. We have made great progress to ensure we are well funded to advance the development of our lead antibacterial MGB-BP-3, with continued support from our existing investors. We believe that our novel candidate, which originated from the University of Strathclyde, has the potential to transform antimicrobial resistance, by bringing true novelty to the market, not seen for over a decade"
The Scottish Business Insider Deals & Dealmakers Awards acknowledge and reward excellence in corporate finance transactions – the bankers, venture capitalists, lawyers and accountants who initiate structure and negotiate deals for growing organisations. The awards are based on deals completed by this community in the fiscal year 2014/15.
The Awards were presented at a prestigious awards ceremony dinner in the Hilton Hotel, Glasgow on 9th September 2015.